What is the biggest asset of Click funnels®?
What is the biggest asset of Clickfunnels®?
Clickfunnels is a multi-million dollar online business that has been booming in recent years. Their main product is a funnel building for internet marketers. If you have trouble understanding the concept of funnel marketing, the easiest way is to go on the Clickfunnels® website and click on any of the links. You will instantly fall into one of the many funnels like Alice in Wonderland.
They also have a strong community of people who are paying high monthly fees to have access to the funnel services and they have great instructional videos. The internet marketers who are paying the Clickfunnel services also meet for huge events (that was before the 2020 pandemic) where the energy seems to be going through the roof- not unlike a Tony Robbins event
.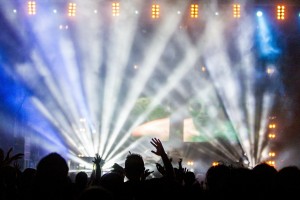 This picture from Pizabay® is for illustration only and does not represent a Clickfunnels or Tony Robbins seminar.
Some Clickfunnels' customers are extremely successful and making millions of dollars with their funnels. They are the ones called on stage or given as examples during the presentations while the thousands of others are being told that they too can be as successful. Truth be told, some people do not have products to sell that are of quality. An online business offering coaching from an unknown person or an odd or low-quality product will rarely make its owner a millionaire.
The biggest asset of Clickfunnels® is…
In my humble opinion, the biggest asset of Clickfunnels is not their funnel services or seminars. It is Russell Brunson himself!
I have watched countless hours of training material and tutorials from Russell and the man is brilliant. His funnels work well and are converting like crazy because they are in his voice. That point might explain why so many other funnel marketers are not succeeding. Let's face it, Russell has an exceptional charisma. He also openly shares the countless times he was on the brink of bankruptcy and found the energy to fight. He explained that his background as a wrestler programmed him to never accept to have his shoulder touch the mattress and it shows. Russell is the rare breed of the top 5% of people who will pursue the combat where most would have given up a long time before.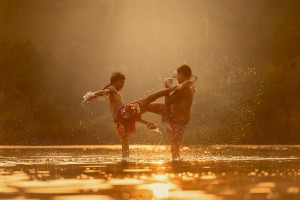 Unfortunately for Clickfunnels®, other savvy marketers have caught up on the gold rush and are now offering funnel builders for a fraction of the price (which is actually more accurate price in my humble opinion) and the competition will get fierce.
It will be interesting to see how Russell will adapt to the new situation. One venture that would be profitable is if Clickfunnels became a funnel building agency. By catering to the wealthy by not techy internet marketers, they would repurpose their business and make a boatload of money doing so.
Because anybody can put up a funnel that looks decent but only a handful of people can create a funnel that converts well and Russell and his team are great at it.
In the meantime, if you want to get a crack at funnel marketing, Groovefunnels is offering FREE access to their funnel pages builder.