The battle of the Funnels is on!
THE BATTLE OF THE FUNNELS IS ON
Funnel marketing has been rattled over Facebook groups as Clickfunnel's Russell Brunson and GrooveFunnel Mike Filsaime ignited the groups' discussion on who was the biggest sales funnel guru.
The discussion around Clickfunnel and GrooveFunnel's numbers got passionate about the arguments that free members do not count (which is kind of true in my humble opinion). Do you count the guests that stayed in their car at your Bar-B-Q?
Nonetheless, the fans of either funnel company (some had changed from one company to the other) got enthusiastic about the entire debate which honestly does not matter much.
What we can gather from this is that most probably Clickfunnels' monopoly and glorious days are coming to a slow down. It is not a bad thing as charging 297$ monthly for a funnel service that you lose when you leave was not helpful to most people beginning in internet marketing. Most had to leave behind their funnel and face their slimmed-down bank account.
Yes, a few (around 500 from what I understood) made it to the 2 commas club meaning they made over one million dollars in sales with their funnel at Clickfunnel. If they were on Shark Tank® though Kevin would ask them immediately how much their net profits were as the Clickfunnels model relies heavily on paid traffic.
By the way, I must admit, it took me a couple of minutes to figure out why they named it the two comas club. When you write a number higher than one million dollars, you need to use two commas. The only thing left for me is to figure out the 2 comas logo on the plaque!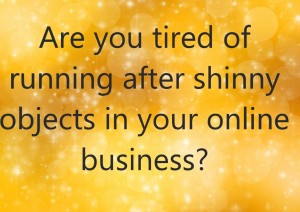 Clickfunnel has been around for a couple of years and Russell Brunson built it from the ground up. His marketing is pure genius and he is a great communicator (with his Matt Damon style!). He has built a solid company but like anything in internet marketing, things change very fast. I am certain he was also aware that is other marketers saw how successful he is they would jump in the funnel arena and Mike Filsaime did just that.
Groovefunnel is growing fast with also a huge following of devoted fans. The generous two-tier referral system attracted a lot of people wanting to make money online. So far though, the ones making some money with referrals are internet marketers who had a list of clients who signed under them.
Will the battle of the funnel have more players jumping in the arena soon when they see the amount of money to be made? Only time will tell.
It will be interesting to follow Clickfunnel and Groovefunnel go head to head in the battle of the giants. In the end, will Russell Brunson reinvent himself like he did so many times or will Mike Filsaime live up to see his gigantic project through? Let's not forget that GrooveDigital is taunting that the platform will offer webinars, email marketing, a shopping cart, funnel and pages builder, etc, and the kitchen sink. Time will also tell me if I made a good choice by grabbing the one-time low fee for life-time access to all of GrooveDigital present and future products?

Nathalie