Clickfunnels by Russell Brunson Review
Clickfunnels by Russell Brunson Review
Clickfunnels® and Russell Brunson are well-known in the internet marketing world. I must say up front that I am not a member of Clickfunnels®. I find their monthly fees to be extremely high for what they are offering. They do have a huge following and monthly members, some extremely successful.
I admit I am a little biased when it comes to Gurus who charge insane amounts of money to sell their products. Russell Brunson is one of them. Clickfunnels is a multi-million dollar company and it shows.  But, curiosity got the best of me (or was it the Facebook Pixel he put on me?) and I clicked on one of his ads to get his book for FREE, just pay the shipping ( a classic funnel).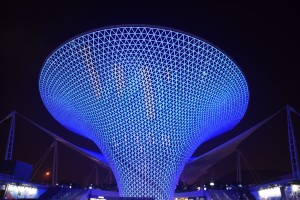 I was then caught in his funnels but was determined not to buy any upsells. I was pleased by his unadvertised bonuses which made me like him (a must in internet marketing😁). I admired his simple funnel system asking you what you most struggle with and then redirecting you to either one of his three books. I backtracked and got all three of his books…and nothing else than his bonuses.
Then, I watched one of his bonuses which was about funnel audibles and it blew my mind. First off, Russell is a great speaker with loads of energy (check for the trust part of know, like and trust you). The value of this free one-hour presentation that he gave in front of a full room (I mean people seem to be sitting on top of each other!) was incredible. He went over funnels and explained his thought process and I got so much value from that.
He then explained the 4 simple steps he takes after creating a funnel to make it work:
Step number one in evaluating a sales funnel: Throw one thousand dollars at it. He uses Facebook paid ads.
Step number 2:deduct your average customer acquisition cost from your average cart value.
Step number 3: go back to your number (percentage of conversion rate, costs) and tweak stuff and then recheck your number and tweak some more.
Russell Brunson's Clickfunnel's ® marketing strategy is brilliant by its simplicity!
He is a solid speaker (whether in his videos or on stage) and his mind is simply brilliant. Unfortunately, I do not consider paying hundreds of dollars per month for Clickfunnel® worth it.
An alternative to Clickfunnel is to create your own funnels on WordPress or Groovefunnels® by Mike Filsaime who is offering a one-time very affordable payment for lifetime access. The low price is justified by the fact that the Groove platform is still in Beta but for this dirt-cheap price, you will get a funnel builder, a shopping cart, an e-Mail responder, a webinar hosting service, email marketing service, etc etc.
Nathalie
P.s. In a way, I am relieved that Clickfunnel® is so expensive because that makes it easy for me not to consider buying it.