What does it take to make money as an affiliate marketer
Do you have what it takes to make money as an affiliate marketer?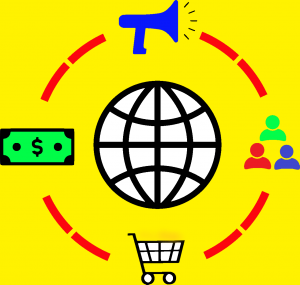 If you think this post is about mindset, you are in for a huge surprise.
What it takes to be a successful affiliate is very simple and consist of two basic things.
The two main things you need to be a successful affiliate:
You need an interested audience.
You need great affiliate products that convert and pay well.                                                                                                                                                                                                                                                                                                  As simplistic as this may sound, this is the harsh truth about affiliate marketing. The successful marketers, i.e. the top marketers are the ones who send e-mails to their huge list or invest a lot of money in ads like Facebook, YouTube or other. They leverage is that they are getting the product offer in front of lots of interested people.                                                                                                                                                                           That is the number one reason you need to build your list, master ads or get interested traffic to your website or funnel.                                                                                                                                                                                                                                                                                                                                                                                                  The second ingredient to making money as an affiliate is that you need to promote products that give a high commission. By promoting 7 dollars products, you would need to work one hundred times more than if you are promoting a 700$ commission product.                                                                                                                                    When you sign-up for a free account at GrooveFunnels, you are automatically registered as an affiliate for a big commission product. You just have to fill your first part of the equation, i.e. send interested traffic to your offer. You can build your affiliate funnel in one or two hours for free.