The pros and cons of the One Funnel Away Challenge by Click Funnels
The pros and cons of the One Funnel Away Challenge by Russell Brunson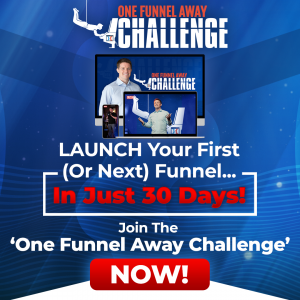 The Pros of One Funnel Away Challenge
It was created by Russell Brunson, an extremely successful digital marketer so you know it will be of high quality.
It has been revamped so it is up to date and not an outdated program.
The price is very reasonable at 100$ at the time of writing this post.
It included a step-by-step process with a daily video.
Russell Brunson is the number one authority in funnel marketing and he has made hundreds of millions selling funnels so he is the authority.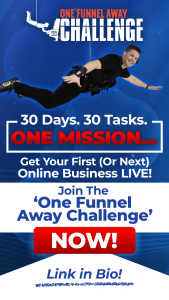 The cons of The One Funnel Away Challenge 
Since it is offered by Russell Brunson, you know that it will be based on ClickFunnels software which has a high monthly fee.
The "free" templates can only be used if you are a paid member of ClickFunnels
ClickFunnel does offer a free trial but for only 14 days and the challenge is supposed to last for 30 days (this is not a coincidence).
The program, although offering great value, is intentionally incomplete so they can sell you higher tickets items.
Overall though, the One Funnel Away Challenge might be exactly what you need to give you the tools and motivation to create your first funnel. We encourage you to get the One Funnel Away Challenge.