How to choose the right membership hosting
How to choose the perfect membership service for your courses
There are many options for you to host your course. Some are FREE and some are very expensive.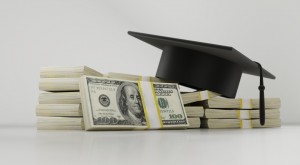 Here are the top  7 options for hosting your membership site or course.
You can create and host your paying course on your WordPress site. There are templates and plug-ins to do so. Adam from WpCrafter has good tutorials on how to do host your paying course on your WordPress website. The two downfalls is that what he says is "easy and simple" is not that simple for a newbie. It is like trying to do a 5000 pieces puzzle. Watch his video here and see if the option of hosting your course on your WordPress site is for you. https://www.youtube.com/watch?v=X-myVivJcSs   The beauty of this option is that it is free and you are not at risk of getting banned or fall victim of outrageous price raise.
Kajabi is a great hosting option and is pretty easy to set-up even for a newbie. The problem is that their service is very steep at over 119$ per month and that includes their "special pricing".
GrooveDigital is a new platform still in development that offers pretty much everything you need to develop your online business. The one-time fee for the platinum membership which is less than the price for one year of just the course hosting on other platforms, includes a funnel builder, an e-mail service, a membership platform, a shopping cart, etc
Most digital marketers report not making much money by selling their course on Udemy or similar platforms. The reason is simple. Most students will buy the course when they come at a very steep discount. You can offer for FREE a mini-course as long as it is under two hours in total and build your list that way. Some instructors also mention during their course their other products which are not free.
There are some very affordable (like 37$ one time fee) course hosting options but often their are not fully functional. Furthermore, since the seller of these products are not making much money, they often let go their product which has some bugs.
 Thinkific is also a very popular platform for hosting your online course.
Teachable is also user friendly and has a more reasonable price starting at 29$ per month.                                                             Whatever you do, creating a file with all the elements of your course, like videos, PDF, Word documents, images, etc is a must. You should also save a back-up of those files. You will be glad you did if anything happens.