How to be a successful digital marketer
The 10 Essential Qualities of A Successful Internet Marketer
1) A successful Internet Marketer knows his precise goals and is focused
on attaining them.
By having clearly defined his objectives, a successful Internet Marketer is armed
and ready to attain them. This way, he will not get distracted and give in to all
those hyped sales letters promising a get rich quick scheme. It is a well known
fact that "If you don't know where you are going, you will end-up somewhere
else!"
Action: Take a moment NOW to honestly question yourself if your goals are
crystal clear — and are attainable.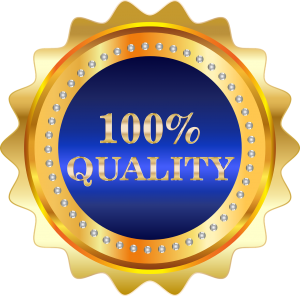 2) A successful Internet Marketer is committed to his success.
Yes! People who made it big in their business (whether online or offline) were
ready to put in the effort needed. If you believe you will become a millionaire by
putting in just one hour a day, you'll probably just keep buying those "get rich
quick gimmicks" and accomplish nothing but waste your money.
Action: Ask yourself if you are committed to your online success and if you are
willing to make the necessary sacrifices required in the beginning.
3) A successful Internet Marketer believes in his success.
The reality is actually more powerful than this: "For a successful Internet
Marketer, failure is not an option!"
Does this mean that everything runs smoothly and perfectly the first time around
for successful people? Not at all! Most (if not all) Internet Millionaires
encountered multiple set-backs. Their strength comes from the fact that they took
those set-backs merely as challenges and became more motivated from them. If
you experience doubts while pursuing your career, allow yourself to be inspired
by Thomas Edison who made over a thousand attempts in designing the light
bulb. When asked if he ever got discouraged by all those repeated failures, he
simply answered, smiling: "I did not fail; I just discovered a thousand ways that
did not work!" Now, that's a winning attitude!
It all comes back to having the proper mind set.
Action: Honestly evaluate if you truly believe in yourself and your success. Are
you inventing excuses? Do you often catch yourself speaking negatively about
your goals?
4) A successful Internet Marketer honestly cares about his customers.
This one may come as a shocker. It is true that successful marketers are in
business because they care about making a difference and helping their
customers. A person may make a good sum of money while selling a low quality
service or product once. But in the long run though, the customer will see through
the facade and repeat revenue will be nil.
Action: Examine your profound motives in wanting to be an Internet Marketer.
Are you just "trying" this to get out of a job you don't like? Is helping other people
through the products and services you provide a genuine goal for you?
5) A successful Internet Marketer is persistent.
It is pure utopia to think that everything will run smoothly and perfectly the first
time. Successful people are persistent people. Success does not come from
never falling; it comes from falling and getting back on your feet successfully.
Furthermore, great achievers have the ability to change failures into learning and
creating opportunities. Most great inventions are the results of a need that
created a frustration and then triggered a solution.
Action: Consider how you react when faced with a negative result. Do you
crumble? Do you react vividly saying: "This time, it's personal"?
I like the image of Sylvester Stallone in the movie Rocky 1 during his fight with
Apollo Creed. The more punches he got, the faster he got back up. Ask yourself
if challenges are getting you down or, the opposite, motivating you beyond your
wildest dreams.
If you are ready to commit to your digital marketing success, open your FREE GrooveFunnels account now!
To be continued….