Should I use a free WordPress theme or the DIVI theme and builder?
Choosing between a free or the Divi WordPress template
WordPress is a great free platform used by over 37% of all websites worldwide. It is user friendly and requires no-coding unless you want to add fine details to your site, at your own risks.
The WordPress installation comes with a yearly free template named after the year it is released like 2021, 2020, etc
These basic free templates are okay to start a blog but if you want to create a more refined site, there are paid templates and builders that can help you create gorgeous websites with WordPress. If you see a website that you find beautiful or even just a sales pages, right click on it and select "inspect". At the near top, you will see the words WordPress more than one third of the time and the theme's name by scrolling down. Don't be intimidated by the long codes and just look for the word "theme".
You have to be very careful to buy or download free or unknown templates as they might contain viruses. The same goes for giving access to a webmaster in your WordPress dashboard or C-panel. Make sure that the person is trustworthy as they can implant loads of bad material on your website that would be very hard to clean afterward.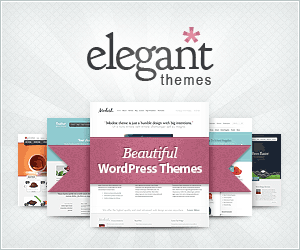 WHAT IS DIVI FOR WORDPRESS?
Often when you come across a WordPress site that displays crisp images, you will find that is was built using the DIVI theme!
You have to understand that there are two elements called DIVI: the plugin builder and the Theme.
The plugin is the DIVI builder, a wysiwyg, "what you see is what you get" very easy to edit builder where you can add most bells and whistles to your website. The builder is like the tool chest for your website.
Then, there is the DIVI theme which is the appearance of your website. This would be the material that you use to build your house which are going to be responsible for the appearance of your house.
It can be confusing a little in the beginning but keep in mind that themes are uploaded in your WordPress dashboard by clicking 'appearance" then theme.
The Divi plugins are uploaded in your WordPress dashboard by clicking on Plugins.
The DIVI builder is a plug-in and the Divi theme is the template that you can modify to look and act exactly as you want.
Once you have installed the DIVi builder through your plugin, you can access different Divi themes by clicking on the plus button in your Divi editor directly.
At the time of writing this in 2021, the Divi plugins comes free when you buy the Divi themes at either 89$ per year or 249$ for lifetime use. You can use them on as many websites as you want. You then have access to lots of DIVI themes.
There are numerous DIVI themes all optimized for what you want your website to do:
The Divi theme is the general theme that you can modify for your needs.
The Divi Extra Magazine Theme is more suitable for blogs, News sites or magazine sites
There are numerous themes that you can access through the DIVI builder by pressing the plus sign and then accessing the Divi media library. Just type in the niche that you would like your website to be about. You can always customize the theme to your need. You can even start with a blank canvas if you are up to the challenge!
You can also decide to use only one page of a given theme if you want. Let's say, you want to create a landing page only, you can do that easily by just choosing a landing page in your Divi editor.
Then, there are the DIVI plug-ins:
The Divi builder is the essential plug-in allowing you to create and edit your beautiful website.
The Bloom e-mail opt-in plugin helps you capture your visitors email and info.
The Monarch plugin helps you optimize your social media marketing.
There are loads of other Divi plug-ins that you can add and since you are working on WordPress, you can add any other plugin that are not necessary from Divi or Elegant Themes. Keep in mind though that sometimes the different plugins do not play well together, just like children!
In case you are wondering, The Big Internet Marketing site is built with Elementor, a free website builder because we started with it. But, we are currently building the website www.hypno-baby.com 👶 with Divi with the theme called "babysitter" and it is a joy to use.