SEO- Search Engine Optimization
SEO- SEARCH ENGINE OPTIMIZATION

Search Engines Optimization is put simply the process of improving your website content, structure and linking in order to rank better in the search engines that is to say organic or unpaid traffic.
You have to understand SEO before even considering hiring an SEO firm for your needs. Search Engine Optimization is less complicated than those company want you to think. In fact, you can easily do most if not all of your SEO as you create your website content.
SEO or search engine optimization can be separated into two major categories: Offsite SEO or Onsite SEO.
1. OFFSITE S.E.O. OR BACKLINKS
Offsite S.E.O. is said to have lowered in importance in the past years as the search engines' algorithms have grown wiser from digital marketers buying backlinks or stuffing backlinks. Experienced and very successful marketers are still debating if backlinks are worth your efforts anymore and you should make your own opinion on that topic. It is pretty much established though that paying huge sums to get backlinks are not worth it for a digital marketing Newbie.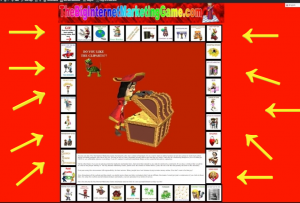 What are backlinks for SEO?
Backlinks are links to your website or its various posts or pages coming from outside of your website like from other websites. Backlinks are also called inbound or incoming links as they are pointing to your site. A backlink is like a vote for your website content by another website.
The strength of a backlink  varies according to the algorithms of the search engines. 
The authority site MOZ.com has a great article on links value here: https://moz.com/blog/20-illustrations-on-search-engines-valuation-of-links
Keep in mind that asking for backlinks can be a full-time job or costly if you outsource the task and will not be of much value if you have a website that is not fully developed to link to.
Some backlinks will actually hurt your ranking. Here is a  list of the top 5 backlinks types that will hurt your S.E.O.:
Backlinks from a "link farm" i.e. a network of blogs with garbage content sending hundreds of unrelated outbound links.
Backlinks that you paid for. There are a lot of providers selling links on Fiverr or other service websites. Buying such links will harm your SEO ranking.
Spamming links will also harm your website's S.E.O. If you get loads of links at once, the search engines find this growth unnatural and will penalize you.
Irrelevant links will also harm your website's S.E.O. If you are getting links to your golf site from dentist's websites, this can do more harm than good for your website's SEO ranking as it raises a red flag to the search engines.
Reciprocal linking was huge at one point but is now penalized by the search engines' SEO algorithms as it is considered a way to try to manipulate the search engines.
etc.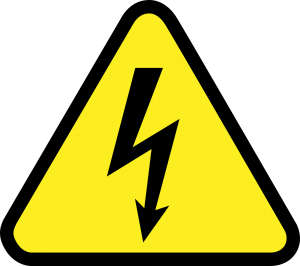 If you feel you are ready for using major SEO tools for backlinks and onsite SEO, get this all-in-one SEO tool now.
2. ONSITE S.E.O. 
The search engines rank onsite SEO from a user's point of view. Hence, your site needs to clearly answer the search query it ranks for.
If you are trying to rank for the keywords "golf apparel in Florida"  but have nothing related to golf apparel in Florida on your website, stuffing those keywords on your site will not get you very far.
The search engines have learned from the early digital marketers who used to stuff keywords on very poor quality websites made of scraped and duplicate content. 
The search engines now know if your site answers the search a user puts in their search bar by deeply analyzing the user's experience.
If the user gets on your website and immediately leaves that is a strong signal that your website is not answering their needs.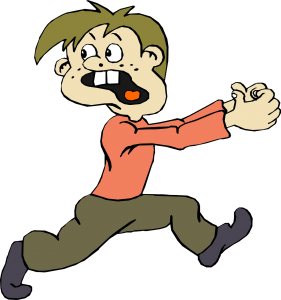 There is a FREE SEO TOOL called Traffic Travis that has been around for years that people still use. You can download the free version here. This tool helps you analyze your site from an SEO point of view.
You should also consider installing the WordPress plugin called Yoast SEO on your website and follow its suggestions for your posts and pages.
Here are the top nine onsite elements that will help your onsite SEO ranking. These onsite SEO criteria are in no particular order.
Having tags for your headers. It is easy with WordPress to highlight a text and make it a header text either a H1, H2, H3, H4.H5 or H6. Your header texts should make sense, like H2 is a sub-header of H1, etc. It is better  to only have one H1 tag per page although not a biggie if you have more than one.
Having image tags are important. Again use the keywords or long tail variations of that keyword for that page.
Having outbound links to authority sites on the topic of the page shows that you are committed to provide the most complete information.
Not stuffing keywords just for the sake of it. Repeating the keywords over and over again in a text that makes no sense will have your page or site penalized.
Not using duplicate content. Any scraped content is considered null in the eyes of the search engines. Furthermore, you can get in legal trouble for using other digital marketer's content without their permission. Most of the digital marketing products claiming to send you hoards of traffic or creating websites at the push of a button are just useless and based on such tactics. 
Posting fresh content by writing new material or updating your old texts and pages gets rewarded in SEO as a sign that your website is offering up-to-date info to their visitor.
Inside linking in moderation is also a good way to rank well. There are sillo linking techniques that seem to require a lot of your time. If you are only beginning, creating fresh and quality content will get your site further than trying to figure out a complicated inbound linking scheme. Here is a good example of inside linking to The Big Internet Marketing Game dashboard!
Having your keyword in the first text on your page confirms what your page is about and is a good thing.
There has been so many debates about optimal  keywords density. Honestly, if you write for humans and use synonyms as well as your keywords, the odds are that your text will have the correct density. 
Consider writing what is called "snippets" which are what are the lists you see on top of the search engines. It is not clear how the search engines decide which snippets to show but making bullet lists about clear keywords from authority sites seem to be favored.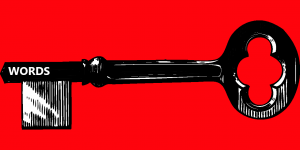 There is an entire square devoted to keywords on this site. If you feel the need to, go back to it and reread it.
An interesting keywords tool with a nice clean interface is SEOPRESSOR. 

Do you need to pay huge sums to have your website and pages surveyed for SEO? 
The short answer is NO if you are beginning as a digital marketer. You will be much more served by creating of hiring someone to create high-quality content than spending thousands of dollars on reports telling you to tweak this and that on your website.
The truth is that some people are comfortable charging thousands upon thousands of dollars to make your web site "search engine friendly" and make it sound like it is rocket science. Also, the search engines change their algorithms (what they feel is important for search engine optimization) as they please…or it would seam so.
Most websites are ranked by being crawled by the search engines' robots. Once in a while though, it is said that the search engines have hired humans to review the top sites to make sure that they are providing an excellent user experience and deserve their high-ranking in the search engines' results.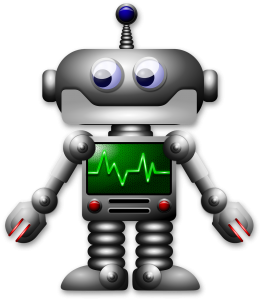 You have to realize that your website is literally one in 2 billions… (almost half are inactive though). This means, at any given time, you will be competing for the readers or the search engines' attention with millions of other websites for your specific market.
Which search engines should you aim your SEO at?
Even though there are thousands of search engines, only a few are worth your attention. To be honest, Google is the one you want to focus all your energy on. It is by far the biggest search engine. Then, come such players as Yahoo, Bing, Firefox, etc. After that, it is downhill for the other ones. In reality if you are optimizing your site to be Google friendly, the odds are good that the other search engines will love you too.
The NUMBER ONE thing you will need to get good ranking for SEO though is PATIENCE. Most sites take at least one or two years of added content to get ranked for their chosen keywords. Luckily for you, most newbies in digital marketing give up after a couple of months of trying leaving you room to be successful if you stick to creating quality and SEO optimized content regularly. 😁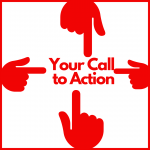 HERE IS YOUR CALL TO ACTION
1) Evaluate your onsite SEO with all the criteria discussed above like headers, tags, links, etc. Review every page and every post on your site and ask yourself if it is clear what each page or post is about.
2)  If you need a powerful Keyword tool to help you determine the best keywords for each pages, the search volume and the competition,  get a free trial of Key Search now.
Another good keyword analyzer is Long Tail Pro. 
SEOPRESSOR is also a good keyword research tool with a clear interface. 
For free, you can do a Google search for the keyword you are interested in. You can then copy all the keywords suggestions Google gives you with its auto-complete function. Scroll down to the bottom of your search result and copy the  8 "searches related to keywords" that Google is giving you on a silver platter. 
You can then put those new keywords in the Google search bar and get more keywords ideas. 
4) If you have not done so, consider installing the Yoast SEO plugin on your WordPress site. 
5) Miles Beckler offers on his site a cool tool that allows you to check your page title and meta description here: https://milesbeckler.com/tools/seo-title/
6) Remember that Google owns YouTube and still has some prime real estate reserved on its first pages results for videos. Create a video about the same keywords your page or post are targeting.
7) Write, write and write some more fresh content feeding the search engine monster! If you want to outsource your writing, consider hiring a good writer on Fiverr.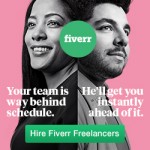 See you on the next square!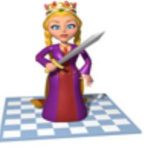 Nathalie