Membership site and online course
Membership site and online course

Offering your online course or membership can be the most lucrative part of your online business
Building a big community of people interested in your niche can be the lifeline of your digital business. The  best ways to serve and build your community are offering online courses or memberships or a combination of both.
Selling online courses has been booming recently and you want to claim your share of this billion dollar industry. 
Even if people have college degrees, they are thirsty for learning from people with real-world experience. Your online course once set will be a source of precious knowledge for your customers and an evergreen source of revenue for you!
A- How to make money selling your online course
There are two main ways to sell you online course: self-hosted on your website or using a hosting platform. Either ones have their pros and cons. You could also decide to do both to get the best of both worlds but you would have to make sure you are complying to their terms of service. Furthermore, some platforms offer courses for a very small price and it would be very hard to sell the same course for a lot more on your website.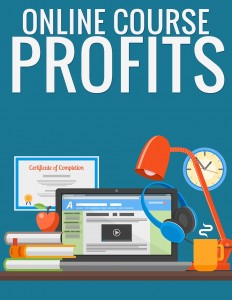 How to offer your online course on an external platform
The pros of offering your online courses on an external platform is that you can set-up your course much more easily. The second biggest advantage of hosting your course on an external platform is that they have their own traffic which is great if you do not have a big following to begin with.
The main external platforms where you can host your online courses are:
-Thinkific Here is a short video demonstrating the Thnkific platform. The dynamic Canadian 

course hosting platform even offers a free plan where you can host 3 courses for free. Their interface is very simple and you can have your courses online very fast. 
-LearnWorlds  is another easy to use platform to host your online courses but they only offer a free trial. They have a beautiful course dashboard and uploading your course is also very easy.
-Udemy is a huge online course hosting platform with over 35 million users. It has been said that it is hard to make a good living selling your courses on Udemy unless you are a Rockstart teacher. Udemy has tremendous traffic and takes a commission on your sales. Many course providers report only selling when Udemy does a hugely discounted sale which makes it not worth it for them. 
You could also offer a free or highly-discounted version of your course to get people to know you and maybe sign-up for your full price course hosted on your website.
Keep in mind that if your online course is part of the UdemyforBusiness program, you cannot sell it anywhere else.
One strategy that you can use on Udemy is offering your free course demonstrating how to use your product. Then, you can  have your link or affiliate link in the document that people download with your course. Your students would then follow-up the free course they took on a popular platform by registering to your paying course on your website and you keep all the profits.
–GrooveMembers is an all-in-one platform with a funnel builder, shopping cart, email service, membership service, etc. Groove offers a free basic version that you can upgrade for a one-time fee for lifetime access.
-You can host your online course on other outside platforms such as Kajabi, Teachable and many more.
Whether you decide to host your course on an external platform or on your own website, always make a file with the complete back-up of your course with lessons and modules. You then need to copy that file to an external drive in case anything happens to your computer. The odds are high that you will never need that back-up but if you do, you will be so glad to have it.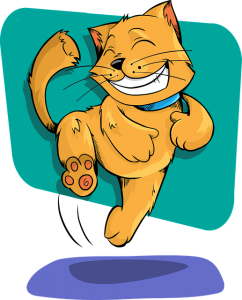 (click on the cat)
How to offer your online course on your own website platform
Since you already have your WordPress site, it is easy to host your online course on your own website. You just need to understand the elements that you need and how to link them all together. 
There is a learning curve to the process of hosting your online course on your own website but once you master it, you can duplicate the process over and over.
Once you are proficient at setting-up online courses, you can even offer your services for setting-up other digital marketers' online course for a good fee.
The pros of hosting your online course on your own website is that you keep all the royalties, you can save a lot of money, you have total control over your content and you don't risk seeing your monthly fees increasing helplessly.
You are then true to the digital marketing principle of never building your real estate on rented land.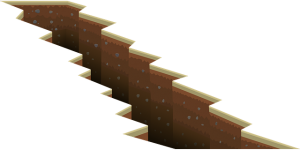 The cons of hosting your online course on your own website is that it will require you to learn how to do it, do more maintenance and having to drive your own traffic either organic or paid. 
Keep in mind that some hosting platforms like Teachable can take a percentage of sales, and platforms like Kajabi can be  expensive. 
Since you are not the first one to host your online course on your own WordPress website, if you have a problem, you can probably resolve it by doing a simple "how to" search and fix it right away instead of waiting for tech support.
Setting-up your online course on your website may seem intimidating. It helps to break it down into ingredients like a recipe.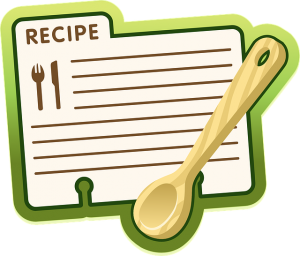 Here are the elements needed to host your online course on your own website:
You need web hosting.
You need WordPress installed.
You need a theme. Thrive and Divi are great for online course building as they have plugins to help you.  You could though choose any WordPress theme that you want.
You need a LMS- learning management system. Thrive and Divi have their own LMS plugins which integrates perfectly with their themes. If you chose another theme, you need a separate LMS plugin like Learndash or Learn Press among many others.
You need a membership plugin such as Membership Pro or MemberPress.                                                                       

MemberMouse

is one of the most widely liked and used membership plugins. It offers loads of features to control the membership aspect of your online course. Your membership plugin is to make sure people do not have access to your course until they register (if it's free) or pay.
You need a shopping cart so your customers can buy your online course.
You need an auto-responder like Aweber so that you can start building your list. 
You will need a place to store your videos for your course. You can use YouTube and

mark your video as "unlisted" in the visibility settings of your videos.

You can also use paid hosting video services like Vimeo or Wistia.
Drive traffic to your online course either organically or paid.
 The growth potential of such community sites is incredible and a thriving membership site is worth a great amount of money if you are considering selling it on the long term. You will also be able to build your mailing list of your ideal customer. This list will be priceless.
Building a strong community site by offering quality online courses can be your way to financial freedom. You have to realize that if you are only using organic traffic i.e. content marketing, you will need to be patient as it will take one to 2 years to gain momentum. You will also have to create super posts regularly like we discussed on the square called "content is king".

The downfall of restricting access to your membership site is that you are missing on a lot of organic traffic. People are more and more reluctant to give their e-mail address even if it is for a free access to your membership.
You could decide to have a section of your website that would be restricted to your V.I.P. members either paying or free. 
Restricting access to one part of your website and not the other is easy to set-up with a membership plugin.
In short, having a good membership or community site can be a great ever-growing asset which requires little work once set-up.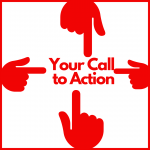 HERE IS YOUR CALL TO ACTION
1) Decide if you want to create an online course or a membership site.
2) Determine what your online course is going to be. Carefully choose your niche and media. You can do a combination of screen capture, talking head, PowerPoint Video, text, audio, etc. Having a course in text alone will prevent you from charging good money for your online course as texts and e-books are perceived as low-value.
3) Decide if you want to host your courses on an external platforms such as Thinkific, Udemy, or GrooveMembers.
4) If you want to host your online courses on your own WordPress website, make a list of the necessary plugins, themes, payment processor and shopping cart that you need and start designing your website. You can always outsource this task but learning it once is not that complicated and would be invaluable for the rest of your life.
Decide if you want to build your online course using  Thrivetheme , Divi or another WordPress theme and plugins.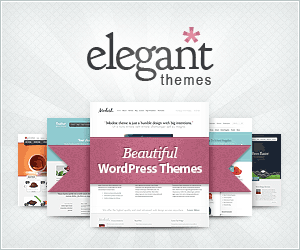 5) Write the outline of your course and separate it by modules and lessons and start recording your course!
6) Do not forget to save all the elements of your course in a well-labeled folder and make a copy on an external device just in case.
7) Test every and all components of your course, membership, payment processor, shopping cart, etc. Once you are done testing, test again! Once done testing, ask Beta testers to test your online course and give you their honest feedback. The odds are good that they will pick-up on details that you missed.
8) Drive traffic to your course either organically or with targeted paid traffic.
9) Update your course regularly especially in the beginning taking into account your students' feedback.
10) When you feel ready, create a new online course and repeat the process.
11) Decide if you want to make part of your website a paid or private membership.
See you on the next square!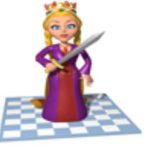 Nathalie