Rich Dad Summit: is it for you?
Is The Rich Dad Summit for you?
If you have not read Robert Kiyosaki's book Rich Dad, Poor Dad, you need to read it at least once. This book is filled with financial advices and the story behind it is also very inspiring.
Robert Kiyosaki was a self-published author who had thousands of books in his garage. He was determined not to give up though and persisted until his book was a huge success.
He then branched on to hosting summits like the Rich Dad Summit
where he and his team is teaching how he increased his wealth by investing in real estate and the stock market.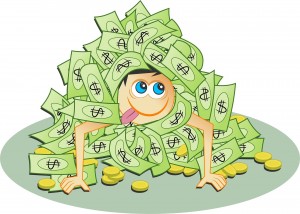 It is important that you do not get caught in the excitement of investing money that you do not have. You have to realize that this way of making fast money carries a high risk of losing it all.
To avoid a huge fiasco, you should never invest borrowed money or credit money which is sometimes what those courses are teaching.
You also have to realize that Robert Kiyosaki is making money by selling his courses and mentorship which is where most successful online marketers make their money.
You can grab the Rich Dad Summit product for 1$ and benefit from it in two ways:
Get the information how to invest in real estate and other ways.
Study the summit from a marketing point of view and notice how the speakers are offering upsells and what creating such a product would require from you.