Learn SEO to rank better in the search engines
SEO training to rank better in the search engines
There are countless SEO courses and tools to help you rank better. Some companies use the fact that SEO has a learning curve to overcharge their customers who want SEO for their websites or blogs.
Learning  basic SEO will ensure you that you understand what you need and do not get ripped off. Actually by following SEO courses, you will be able to do most of the SEO needed yourself as you grow your website.
Miles Beckler has a great YouTube video on SEO training.
Here are the top 10 tips you need to learn SEO 
There are two faces to SEO: onsite SEO and offsite SEO. Onsite SEO is about page loading speed, keywords use, title and images tags, internal linking, etc
Off page SEO is about the links coming to your website. They are commonly called backlinks. A good link will come from an authority site that is relevant to your niche and your page. It also helps if the site does not have too many outgoing links. This means to the search engines that your site is special.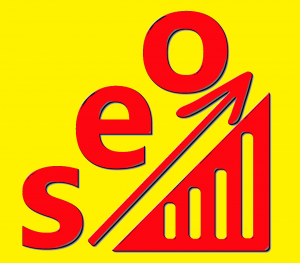 The search engine algorithms that decide rankings change frequently but there are still basic SEO methods that are efficient to help you rise higher in the rankings. You need to learn SEO to have good ranking but it is nto that complicated to follow a simple SEO training in one hour.
Here are the Top 10 tips for SEO:
Make that your website is secure

. Most people today are concerned with the privacy and security of the websites that they visit. Consequently, this is also a crucial ranking factor in the search engines. A secure website will always rank higher than one that isn't secure.                                                                      With SSL, your website will start with an "https://" instead of "http://" and the little lock icon will show up next to the web address in many browsers. 2. Add your main keyword in the title and  beginning of  the content. Including your keyword early on lets the search engines know what your content is about. Additionally, sprinkle the main keyword throughout the rest of your content too. Use synonyms also. This makes a better reading experience and who knows you might ranks for the synonyms too!
This will tell the search engines that this term is important, which will help you rank well for this term.
3. Use unique titles, descriptions, and content to a certain degree. You cannot reinvent the wheel: if your post is about SEO, then you should use the keyword SEO along with other keywords like SEO training for newbies.
4.Optimize your title tag for SEO. Always include your main keyword in the title tag for your website, and if possible, put it at the start of the title. This will give priority to this keyword. You can have more than one tags but do not overdo it as this can get you penalize if it feels unnatural. Hence, you cannot have 30 tags for a 300 words post.
5. Your website should load quickly. If your website takes more than a couple of seconds to load, your visitor will have moved on and the search engines will conclude that your site should not be ranked high as it does not provide a good user experience.
6. Compress the size of images, remove any unneeded plugins.
If you have a WordPress site, there are many plugins that help you speed up the loading time for your website. Yoast SEO is one of them.
7.Optimize any images. Your images should have the relevant tags related to your keywords and load fast by being compressed or already small.
8.Use internal linking. The key here is to link to your main pages. So, any smaller pages can link to a larger, authoritative piece. This will help to increase the rank of the more important page. If you look at this website www.thebiginternetmarektinggame.com, every page has a link at the bottom saying back to the homepage. And guess what, the preceding sentence is a clear example of linking to the homepage!🤣                                                                                                                                                                                                       
9. Try to use the main keyword, or a variation of it, in your internal links to ensure that the search engines know what the page is about.
10. Create amazing content. Write high quality content that answers questions that your readers might have about your topic. Always use keywords or synonyms in moderation. If you write about your topic, the keywords density will actually be very close to perfect. We write like we talk if we let it flow naturally.
11. Your content should be relevant and complete. Do not try to stretch your text if you are done writing. The result will be awful and your visitors will leave. The search engines rank longer pages better but if you feel you have covered your subject, move on, You can always come back later and add more. After all, the search engines love fresh content! Many of the highest-ranking pages include longer, authoritative content.
12. Build backlinks to your website. Despite what you may have read online that backlinks are not important, consider that backlinks, when done properly, are still very important. They show the search engines that your content is good enough for other sites to link to. When you first start your website, you may want to go slow when building backlinks. Keep in mind though that getting backlinks can be time-consuming and sometimes require a full time assistant. Make sure that backlinks strategy does not deviate you from learning SEO tactics that will give you faster and better results. Resist the temptation to buy links. They will hurt your ranking as they come from low quality websites that are not even relevant to your niche.
13. Have your visitor's experience in mind. Would they get value from landing on your page? Will they stay on your page once the search engines guide them there? Make sure that your visitor has a great experience and learn SEO to make your pages relevant and as close to your keywords as possible.
Learning SEO's best practices will help you  achieve higher rankings in the search engines. The higher you rank, the more traffic you should get.