How to use Elementor to design your WordPress website
Using Elementor to create your WordPress Website
Elementor is a very popular website builder for WordPress. It has a free version and a Pro verison.
How to use The Free version of Elementor
Once you have activated WordPress on your website through your C-panel, you can take it from there and go to your WordPress dashboard.
You can login through your WordPress dashboard by searching your website URL and adding  "/wp-admin" at the end without the quotation marks. You then need to login with your user admin user name and password that you set-up when you did the WordPress installation on your website.
Keep in mind that the builder aspect of Elementor is a plugin. In order to get the Elementor builder, you need to go to plugins in your WordPress dashboard, click on add new, then search Elementor. You then need to download it and then activate it.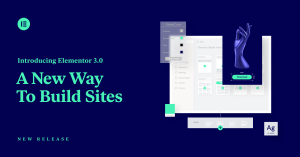 Since Elementor is not a theme, you will need to choose a theme for your website or blog. The theme is the container of your website. Elementor is the builder like a contractor you would hire to build your house.
On their website here , Elementor specifies that some themes are more optimal to use with Elementor like the Astra theme, Hello theme, Generate Press etc.
You can get a long way with the free version of Elementor and create a beautiful website with lots of features. You can decide to create static pages and a blog page. You can decide to have your home page be a static page or your blog page.
Just like any other WordPress builder, there is a learning curve when you start using Elementor to create your webpages. Be patient. Save your work often. You can also create a template page and save it as is. You can also install a simple page duplicator or cloning plugin. That will save you time and will have your webpages share a similar look which is great for branding.
Once in a while, you might click on a function in Elementor and get the message that this function is only available with Elementor Pro which you might decide is worth it for you.
In your Elementor builder window, you have the option of reverting to the version of your webpage before you did a certain modification by clicking on the third button at the bottom of your Elementor dashboard called "history" and correct your mistake.
Wheneever you access a blog post or a page in your WordPress dashboard, you will see the option to edit it with Elementor from the top menu.
If you decide to edit a post or a page later with the regular WordPress editor, you might get a warning telling you that you might lose your formatting previously done in Elementor.
ELementor is a powerful builder even in its free version. It is very popular so if you are struggling with an issue, you can easily do a "How to __________ with Elementor" search in Google and get your answer, often in an easy to follow video.