How to get the most out of your computer
Welcome to the second day of the email course called, "Your Computer and Your Computer Skills." This is one of the 40 powerful email courses provided by THE BIG INTERNET MARKETING GAME.COM.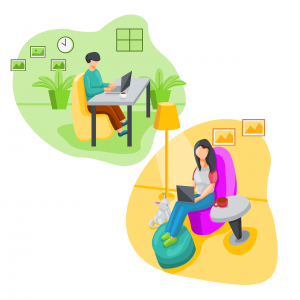 Today's Lesson:
Your Computer and Your Computer Skills
In the internet marketing business, your computer will become your best friend. You will need to master several basic computing skills to become a successful internet marketer.
Don't Worry! With practice, almost anyone can learn these skills.
Simple Tips to Help You Become More Computer Savvy:
Try the "Help" Function on your computer or in the programs that you are using. While I find these confusing to read online, it can help to print them so that you can walk through each step as you complete them.
Use your search engine to search for forums or other sites that offer tips and suggestions on the "Help" topic.
Sign up to take a course in basic computing skills.
If you made the worst mistake of your life, just press control and the letter z on your keyboard and you last action will be cancelled!
Make a habit of doing regular back-ups of your computer so your bases are covered.
Once you have a blog or a website, also make back-ups and keep a copy on an external USB device. They are now more affordable than ever.
If you are stuck on a task, just Google "how to ____" and there will always be a video or a step-by-step answer at your fingertip.
If you are still stuck, get up and walk around. Often, when you come back, the solution comes easier.
Do not get discouraged. It takes time to master a new skill. Your computer is no different.
Using ready-made templates to build your funnels will save you from having to do any programming. Grab your FREE GrooveFunnels membership today and start designing your first funnel. If you can copy-paste, you can create your first webpage or funnel.
It is not as hard as it sounds! I have very basic computing skills and have over 100 successful websites currently running!
The other issue that you need to make sure that you address is COMPUTER CRASHING! It is inevitable that your computer will crash at some point, causing you frustration and the potential loss of data.
Here are a few crucial steps that you must take to ensure that your information is protected:
Install an anti-virus program
Consider using anti-tracking software
Back up all of your files on a consistent basis
These are just a few of the tips that are available on my website.
To learn more about this lesson, click https://thebiginternetmarketinggame.com/yourcomputerandyourcomputerskills.html
Next lesson: Finding Your Niche.