How to do great copywriting for your digital marketing business
How to do great copywriting for your funnel or website
Welcome to the 16th day of the course called, "Copywriting". This is one of the 40 powerful  courses provided by THE BIG INTERNET MARKETING GAME.com.
Today's Lesson:
Copywriting
I have to tell you that when I attended my first internet marketing seminar, I thought that a copywriter was someone who registered copyrights for texts! Now that you have started to make money on the web, you are probably looking for ways to improve your texts, sales and conversion rates, and that is completely normal. While you can test copy and hire people to do copy for you, nobody knows your product or service better than you.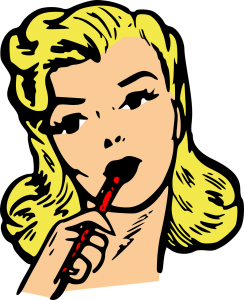 I believe that the best copywriter for your product is YOU!
When writing your web pages, sales letters or newsletters, there are a few rules that should be followed:
Be clear and to the point
Include a very clear call to action for the reader to follow
Try not to go over one page per call to action
Insert bullet points into your sales letter
Resist the temptation to highlight and underline everything
"Your paragraphs should be short (five lines or less) and you should insert frequent headlines to draw attention to your most important messages."
Resist the temptation to use technical terms unless absolutely necessary. It is said you should write as if you were talking to a 9 year old.
Do not try to copy famous marketers' style. find your own voice. That being said, you can certainly use swipe files to get ideas. Remember, research but do not copy.
Start creating your funnel ow landing pages for FREE at GROOVEFUNNELS right away. This is the only way you will know what you need to improve in your copy.
If you do not want to follow the free step-by-step mini-course I created, you can always go directly to GROOVEFUNNELS.
There are several tools and courses that you can take that will help you to create your own great sales copy.  Once you write your own sales copy, have someone else review it to give you feedback. Make the needed changes and realize that you can always change it as needed.
To learn more about this lesson, click
https://thebiginternetmarketinggame.com/copywriting.html
Next lesson: Using Audio
To your online success,
Nathalie
P.S.  You can always come back to this section for the more advanced tools and links if you need them in the future. They will be here!