How not to get in legal trouble in digital marketing
Some tips not to get in trouble with digital marketing
Frank Kern, an experienced digital marketer got in deep trouble with the FTC in 2003 for claims he made in his digital marketing business.
According to himself, he spent 100K in legal fees and got fined over 200K. He is keen about sharing some wisdom he got from his misadventure.
Take 11 minutes of your time to see the video he did with a former FTC staff member about 6 stupid beliefs digital marketers have. Go watch it here: https://www.facebook.com/watch/?v=1796051393774773
Of course, this article is for entertainment only and has absolutely no legal value. You should always consult a skilled lawyer for all your legal advice.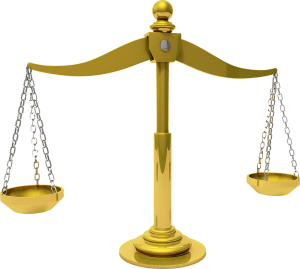 "If other people are doing it, it must be okay."
" You can say whatever you want as long as you have disclaimers."
 "If the claim is factually true, it must be okay to use,'
"if the testimonial is from a real person, it must be okay to use."
 "I am not big enough to mess with."
"I am not responsible for what my affiliates do or say."

The answers from the former FTC employee is pure gold for any digital marketer. He explains that there has never been a case where an untrue claim or headline was
He says that "the law is that a testimonial has to reflect what, you, the advertiser can substantiate.". WOW! according to this so many digital marketers could get in trouble!
You have to have substantial evidence that your product can do what you claim it can do for the average user.
He says the FTC published a pamphlet called "red flag" that lists claims that are well raising red flags, like for weight loss.
He says you can't use the one person who made 10K with your product's testimonial or you have to say in the same sentence that 99% of the people who used that product made no money. They call this kind of person an outlier, a person with not typical results.
He goes on to make the difference between disclaimer and disclosure and says they have to be the same font sizes as the claim itself.

Frank reveals that he tested keeping an outlier testimonial and adding the disclosure that most people will not get these results and that did not hurt his conversion at all!

So do not forget all your disclosure and do honest digital marketing to stay out of trouble if you start building funnels.

GrooveDigital is a platform that will cover most of your needs as a digital marketer such as an email service, webinar hosting, membership site hosting, funnel builder, shopping cart, etc click on the image below to secure your lifetime access and avoid monthly fees for those services.