How do I run a Facebook ad campaign?
Running a Facebook ad campaign is not that hard if you know what you are doing. Here is a step-by-step way of running a Facebook ad campaign.
If you have a website, install the Facebook Pixel. Just follow the simple instructions provided by Facebook here.
Installing the Facebook Pixel on your website will allow Facebook to gather data on your visitors and help you target the right audience for your Facebook ads. The Facebook Pixel is the one responsible for the ads you are seeing about a product you just checked on a website before going on Facebook.
It is a known fact in advertising that you need to get in front of your customer many times before they buy so the Facebook advertising Pixel is a powerful tool to do so.
Next you need to open a Facebook ads account. Actually, if you have a Facebook page and post on it, Facebook will offer you to boost your post which is a way to offer you to create Facebook ads.
Start extremely slow with setting a weekly Facebook ads budget of 10$. You are just testing the water!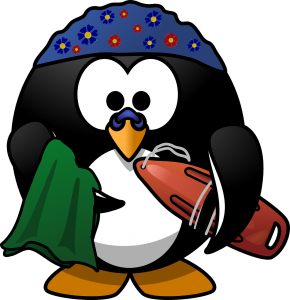 In order not to waste your Facebook ads money, you need to target your audience as precisely as possible. If you have a brick and mortar business, it is easy to set-up that your Facebook ad only shows to a certain region.
If you are targeting a wider audience, you will need to define your ideal customer by creating your customer avatar: gender? work? income? interests? etc. The most precise you are, the more targeted your Facebook ads will be.
You will need to reevaluate your Facebook ads campaigns regularly to see if they are worth it. Simply put, are you spending more money than you are making?
To do so you will need to know how much each customer acquisition is costing you and how much money they are worth to you. Russell Brunson has mastered this science to an art and that is the reason he can offer his high quality books for free (just pay shipping and handling like Traffic Secrets (which is a great book) because he is making more money in the back-end offering his higher priced services and products.
Make sure you are following Facebook ads policies as they have been known to shut down accounts that did not comply with their policies. One of their policy is that you cannot send traffic directly to an affiliate link. You need to create a bridge page. You can actually capture your visitor's email and make the transition smoother between Facebook browsing and you offer. You can see what a bridge page looks like here for GROOVEFUNNELS 
which offers a free funnel builder where you can build such bridge pages for free.