What is SamCart and do I need it for my digital marketing business?
SamCart is a shopping cart that stands on its own
SamCart is actually more than a shopping cart. With SamCart, you pay a monthly fee and create easily salespages.
SamCart could be a shortcut to setting-up your WordPress website, shopping cart, etc. In SamCart you can build a one page salesletter offering your product and driving traffic directly to it either organically or paid.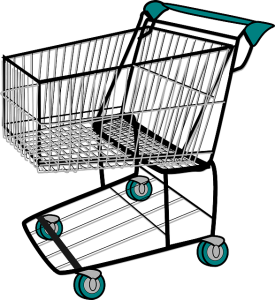 Here are some of the features of SamCart:
You can design your product sales page using a drag and drop template that you can easily edit. You can sell unlimited products in any currency and on any custom domain that you have.
You will be able to optimize your sales with loads of features like: pre-purchase order bumps, one-click upsells, split testing to maximize which sales page converts the best, Pixel tracking, cart abandonment, ADD to order and easy to understand advanced reporting. You can even use the pay what you want (donations) feature.

 The strength of SamCart is that it is easy to set-up compared to complicated funnels that discourage visitors.

The unique one-page design is a model that converts very well where you can present your product, its features, the order form, the upsells, the testimonials, your guarantee. It is noteworthy to study this business model even if you do not sign-up for SamCart.                                                                                                                                                                                                                                                                                                                                                              Even if you don't plan on getting SamCart, you can benefit from watching this short 45 minutes presentation of SamCart's founder as it is full of great tips that will help you get your online business go forward.
Click here to get instant access to this free webinar that will help you understand how to sell your products online better!