AppSumo is a platform by Noah Kagan and his team to offer apps mostly for digital marketing at affordable prices. Their goal is to offer apps that you would need in your online business at a very affordable price. They even have an entire section of FREE APPS!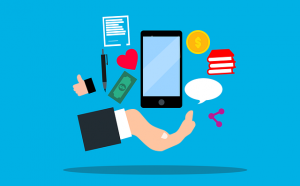 Noah Kagan, the founder of AppSumo has an impressive track record. He was number 30 in Facebook (he does mention it a lot), worked for mint.com and has an impressive YouTube channel that he is growing exponentially. He is up-to-date on pretty much everything internet.
What kind of apps can you find on AppSumo? 
In the free section of the platform, you can get free access to over 1 million free images through
AppSumo offers apps and courses in these categories (the number in parenthesis is the number of apps available in that category):
(45), C(77). (21), (191),(56) (116), (123), (124), (26),(63), (164), (25),  (471). (330), (202), (39), (63), (182), (19), (59), (85), (105), (84), etc
AppSumo is based in Austin, Texas. The AppSumo team says they make deals with apps startups to get the best prices for their customers while the startup company gets reviews and exposure. This win-win formula has been working well for them.
AppSumo has been called the Groupon of software as you get time-sensitive deals.
Go browse the site and check out the current deals, the freebies and the categories that interest you on APPSUMO.