Video Marketing
VIDEO MARKETING

There are two sides of internet videos I want to discuss on this page: The videos on your sites and the videos outside your sites. Simple enough?
Just like I mentioned on the page about using audio for your internet business, videos are as important and gaining in popularity everyday. With now more cell phones equipped with the capacity to view videos, you need to incorporate videos in your internet marketing strategies.
Of course, it is not recommended to jump ahead and start with video strategies. You need good websites offering good content, quality products to sell (either yours or someone else's) and good customer support. Once you are ready to do good business, adding video strategies to your internet marketing will help you reach a great number of interested customers.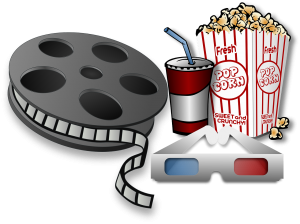 VIDEO HOSTING SITES
YouTube
Let's not kid ourselves, when it comes to video hosting sites, there is YouTube®…and the others!
You can hate YouTube all you want, the reality is that YouTube with its 30 million video views daily and its 1.3 billion users worldwide (that is one person out of less than 7- including newborns and people in coma!) is the giant in video bar none.
The fact that Youtube® is now owned by Google® makes it even more powerful and a must for video marketing.
You see if you post a good video on YouTube®, it will get ranked well by Google, sometimes in a matter of minutes!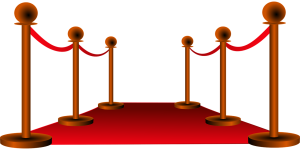 Another important factor is that there are a lot of great courses for ranking on YouTube®. You must not forget to optimize your videos for SEO like researching good keywords for your video title and description.
There are long debates about the ideal length a YouTube video should be. What we see most often is over 10 minutes. 
You also have to know that you have the first 10 seconds to grab your viewer as many will click away. A common recommendation is to state what you will reveal in your video.
It is essential to read the YouTube terms of services before starting as getting your channel terminated for life is a devastating situation. You can access them here: https://www.youtube.com/t/terms
More and more creators are complaining about YouTube censoring and controlling their content.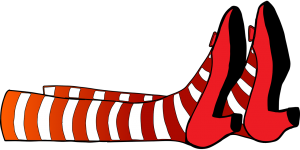 The two main reasons to get your channel terminated are:
Copyright infringements: YouTube usually serves warnings before terminating a channel for that reason. It seems funny though as there are tons of videos posted by people who do not own the content like all the songs video.
The second reason is spamming, scamming, or posting forbidden content. That problem can have your channel terminated without any warning.     
When a digital marketer gets his channel terminated, it also implies he cannot recreate another channel, ever (according to YouTube). He cannot post comments, likes or subscribe to other people's channel.
If you receive that devastating message from YouTube telling you that they terminated your channel, here are a few ways to try to get it back. 
YouTube will provide a link in the email to appeal. Do not click on it right away. You only have one chance of making your appeal and telling them that they made a mistake, that you did not do anything wrong will have them reject your appeal with a huge grin on their faces.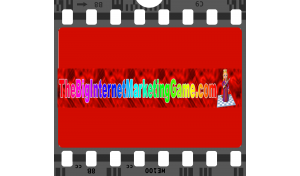 The second way would be to try to contact one of those trusted YouTube flagger, they would be on Reddit and Twitter, and ask them to help you.
Beware of comments on YouTube videos about having your account terminated that says this guy helped me. They are scams.
Some YouTubers were saying they had some help by contacting the YouTube account on Twitter. From what we saw, this tactic was rarely fruitful.
Many YouTubers who got their account terminated are back online, some openly say they have used another device and created a new account because the blocking would be through your i.p. address.
This shows you that you should never as a digital marketer put all your eggs in one basket and that you should always have a copy of your videos.
Some YouTubers have become millionaires with their videos. One way to monetize your videos on YouTube is with ads but if you are a digital marketer, you will be better served by branding yourself and attracting customers. You have to be very cautious as YouTube is very particular about you taking away its traffic so you are not allowed to tell your viewers to leave and have to be very careful in your phrasing.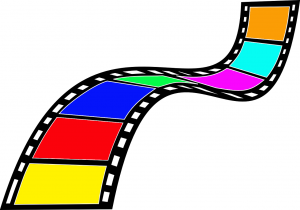 You also need to have 10K subscribers to be able to put ads on your videos and they do not pay much.
It is said that you get 2ooo$ per million views. 
Very popular channels will get sponsorship which pay a lot.
There are so many ads now though that people are getting fed-up. Now there are ads every couple of minutes on a given video.
When watching videos, if you like the ads, good. If you don't, you can download a simple Google Chrome extension that blocks ads and it works like a charm. You can get it here: https://chrome.google.com/webstore/detail/adblock-plus-free-ad-bloc/cfhdojbkjhnklbpkdaibdccddilifddb/related
The other video hosting platforms
We will go over the other video hosting platforms because to be honest YouTube is by far the most popular platform. Furthermore, many of these platforms charge, sometimes a huge amount of money for their hosting! Many of these smaller platforms have closed over the years as they could not compete with YouTube and did not offer anything different.
Facebook® videos is free and gets you in front of a lot of people. It has not picked up the momentum that Facebook wanted but it is a valid option.  Beware of sharing your Youtube video link on Facebook as most probably, Facebook will not show it as they want people to stay on their site and not be pulled into YouTube. You are better off by re-posting your video on Facebook.
Vimeo:  you have to pay.
Wistia: you have to pay.
Dailymotion: has 300 million users.
Brightcove
Hippovideo: paying but there is a free version.
Sproutvideo: paying 
 vidyard
etc.   
Honestly though, the only ones that you need to pay attention as a Newbie is YouTube, Facebook and maybe daily motion. The same comment as for Podcasts go. If you are hosting your video on a smaller platform, you risk the platform to close and lose all your videos and hard work. Always keep a copy of your videos.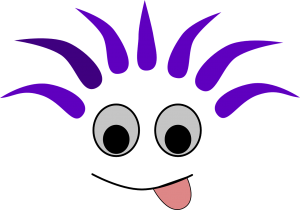 BUT WHAT ABOUT TIKTOK?!!
TikTok: is a unique video platform in the sense that most videos are silly and very short.
There are currently (2022) huge debates in the USA  as to either ban or acquire the company from China. 
One way of marketing would be to do a silly challenge related to your niche and hope it takes off. Some marketers claim that they are making a killing on Tiktok.
HOSTING VIDEOS ON YOUR SITE
We mentioned that hosting your podcast on your website is a bad idea because it would slow it down and use too much bandwidth. Imagine hosting videos!
Luckily there is a process called embedding that basically let's you copy an image and a link from your YouTube video and post it on your website. The video is streaming from YouTube so you are not hosting it. The small problem with that is that YouTube tries to take away your traffic by playing another video right after this one or showing thumbnails of viral videos to lure your visitors to their site.
A good alternative is GrooveVideo which will have a free version and a more advanced version for GrooveDigital platinum members which you can become.  Click on the image below to get a free funnel builder and a free access to the basic version of GrooveVideo.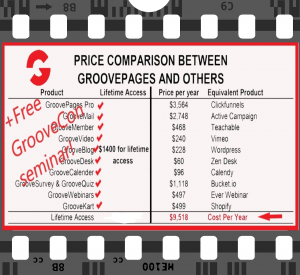 HOW TO CREATE A VIDEO
Here are 7 ideas to create video content.
1) Use Avatar Builder to create impressive videos in minutes. This software will surprise you by its functionality and dirt cheap price. 
We created a promotional video for a friend who posted it on Facebook. The advertising video had his info and phone number in it.
The next day, our friend got a call…from a person who wanted a video like that for their business!
2) You can do video demonstrations or tours of your website by using a screen capture software.  Camtasia is a good screen capture software but it costs money. The open source version of the equivalent of Camtasia is called Camstudio and it is FREE. You can download it here: https://camstudio.org/
3)Windows announced it has stopped offering Movie Maker which is easy to use. You can still download it for free here.
4) Create a Power Point presentation and then record it as a slideshow. You can add your comments and make a decent videos while not being too stressed.
5) The easiest way to create a video is to use your phone or laptop camera. Most now have a very decent camera.
 Two things you should know: since movies take a lot of memory, you will need to delete it from your phone after you uploaded it on your computer or better yet on a hosting platform. Most internal memories on a phone are pretty small but you can buy memory cards for less than 20$ at any big box store or online. You can film your own videos and either use a timer to begin or a remote gizmo or cut off the small intro and finish with a simple video editor.
 Open Broadcast Software, commonly known as OBS, is a robust video software but has a steep learning curve.
 You do not need fancy equipment to record your video. A good mic and a good camera are built in most recent phones and laptop.
All the fancy equipment you see like the spit protector, the headphones, the mic retractable arm, etc are more for show.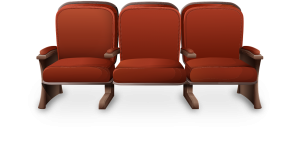 The top 20 tricks for video marketing for your digital business
Post regularly. YouTube is the second most important search engine after Google so you have to feed it fresh content with the proper keywords and description.
Be yourself. You might be tempted to try to imitate a very successful YouTuber but that will not come out well. You are your worst judge. If you are insecure, watch a couple of other people's videos you will see that it's more about connecting than being a skilled speaker.
Allow comments as again this is rewarded by YouTube. The more interactions you get, the better ranking your video will have. You have to thicken your skin though as there are always mean people. Do not forget to answer the comments as this gives you more interaction juice. It is said that likes are not considered and that would be the reason why so many YouTubers are now answering with hearts.
Have a catchy Thumbnail. YouTube by default will put a random image pulled from your video as the thumbnail. You can upload your own thumbnail that you can create for free on Canva.com®. 
Do not forget to grab your viewer's attention in the first 10 seconds.
Your videos should have a similar look and format. Get people accustomed to your brand. Some YouTubers have a short intro of their logo.
Story telling is extremely popular and will keep your viewer's attention.
You cannot say everything on any given subject. That is a good thing. That way you have topics for more videos.
You can ask your viewers for video topic suggestions if you are running dry on ideas. People love to give their opinion. 
Follow YouTube's rules even if they are not clear.
Never start a fight by answering nasty comments. You will score way more points if you stay polite and calm. Instead of winning over one person, you are winning everyone else who is watching you.
Grow a thicker skin. Putting yourself out there can be brutal.
Know that is gets easier and better. You can always delete the videos that you do not like. 
Do not forget to re-post your embedded videos on your website if you want to. 
Click the share function under your posted video.  This way you can share your video on Facebook, Twitter, Bloglovin, Reddit, etc at the push of a button. 
Check your stats once in a while. Youtube provides you with all the stats of how many people saw which video and how long they watched it. You will then know what topic and format worked best.
YouTube allows you to tell your viewers to like, subscribe and share your video so do it, although we are getting numb to it as everyone is repeating it. 
Be true to yourself. Video marketing should be fun. If it's not, maybe you are meant to use another medium. 
Realize that YouTube is extremely crowded. Your first videos will have very few,if not any, viewers and that is perfectly normal. If you persist, your audience will grow over time.
Direct people to your channel. Send traffic yourself to your channel. The more views you get, the more traffic YouTube will send you.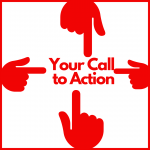 HERE IS YOUR CALL TO ACTION
1) Visit YouTube and browse their site to see what is popular. Read some of the comments to decide if you are interested in having comments. You can copy links to videos you like on your web site.
2) Create a short video TODAY. It does not have to be perfect, just do it. You can use your cell phone or your webcam. If you are too self-conscious film a cat!
3) Make sure your videos are tagged properly with the appropriate keywords and description.
4) Visit GrooveDigital and sign-up for a free account. You will get a free shopping cart and a free funnel builder. While you are there, look at GrooveVideos to see if you need that function. 
See you on the next square!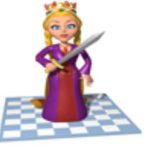 Nathalie