Videos Marketing

VIDEOS MARKETING
There are two sides of internet videos I want to discuss on this page: The videos on your sites and the videos outside your sites. Simple enough?
Just like I mentioned on the page about using audio for your internet business, videos are as important and gaining in popularity everyday. With now more cell phones equipped with the capacity to view videos, you need to incorporate videos in your internet marketing strategies.
Of course, it is not recommended to jump ahead and start with video strategies. You need good websites offering good content, quality products to sell (either yours or someone else's) and good customer support. Once you are ready to do good business, adding video strategies to your internet marketing will help you reach a great number of interested customers.
This being said, when I wanted to include videos on my sites and post on video hosting sites such as YouTube, I bought a "simple" tutorial telling me how to post videos on the net. I already had the video cameras (VHS and min-DVD) and thought this would be a simple "plug-in" step. Boy, was I wrong!
The program was showing me all kinds of very technical stuff and I soon realized that my cameras and my computers were not compatible. After many days of trying, I had no videos. I had to find a simpler solution to start having videos ready for the web.
One simple solution I found was a program called Mymuvee.com which allowed me to drag and drop many pictures, add a comment or music and it created a film for me in less than an hour. Of course, the free version was not sufficient to create the movies I wanted to do (this is something you will learn soon if you have not already done so- FREE versions are usually just teasers, just like most products you will encounter).
The other ideas to create videos which I came across and liked are
1) Create a Power Point presentation and then record it with a screen capture software such as Camtasia and then add your comments or music as you record it. Although Camtasia is a great software for recording on screen action, I found the price to be a little turn-off. A friend told me about a program that does screen capture for free, called Jing. When I first started using it, it did create screen capture videos and that was great. Then, the company got acquired by, get this, the same company who does Camtasia. Since then, you can still download Jing, create screen capture videos but you need to be really smart to convert them and be able to post them on YouTube or even your web site.
2) Another person was telling me all she ever does is screen capture videos and then just visits her web site by giving a tour and then invites people to visit the site more in details. Cool!
3) Editing videos and cutting then in smaller segments for the web can be time consuming and really complicated. There are companies that offer such services for video editing : you only have to drop all your pictures, text, music and movies and they will create a good quality video with your instructions. They are worth looking into.
4) The easiest way I have found to create a short movie (less than 5 minutes) is by using my regular camera. Many new digital cameras have a short movie picture feature which enables you to record a less than 5 minutes movie that is ready to upload on the web immediately.
5) Two things you should know: since movies take a lot of memory, you will need to delete it from your camera after you uploaded on your computer or better yet on the net. Most internal memories on a camera are pretty small but you can buy memory cards for less than 20$ at Walmart or any electronic stores. Most of my videos are done by…myself. Hence, there is a self-timer function on most cameras so you don't need to beg anyone to film you and can be sufficient on your own.
6) If none of the above ways to make a video appeals to you, there is yet another simple way. It is called instantvideogenerator and the beauty of this service is that your videos are hosted on their site so you are not using any of your bandwidth and your web site opens fast for people with a slow internet connection. Click here to check out their service.
7) The other way is to visit a public video directory such as YouTube and upload the links to videos that are related to your site. Since YouTube is a public sharing web site, you are allowed to post links to any video from YouTube on your web site. You can research the videos that are related to your web site topic by doing a keyword research and then upload the link but that can be time consuming. There is a software that can do all this at the click of a button. You can upload it on your site and it really took my webmaster 5 minutes to do so like they said (what? You think I would do those things myself?). This can be an interesting tool to build rapidly web sites for videos for adsense advertising (you just have to paste your adsense id and video keywords and the software does the rest). You can check it out here.
I honestly can say though that this is not the magic bullet I was expecting when I bought it. At first, I was very happy to have found such a tool. The install was as easy as they said but I found two problems that made me take it off my big web sites (content ones- not adsense sites). First, since people are re-directed to YouTube, they can easily get lost and mesmerized by all the cool videos and never come back to my site. Second, although I got great videos related to one of my niches (hypnosis for childbirth at www.hypno-beginning.com), once people clicked on the videos, they were re-directed on YouTube and got all the videos posted by that person, some of them were war propaganda related, not good! I do find though that nichevideositebuilder is definitely a great tool to build video sites fast and also a great research tool for videos that then need to be linked manually on my web sites.
Once you have your short film, you can post it on many video directories. There are tons of video directories (you just need to do a web search for the terms video directories). The most popular video directory is by far YouTube of course. You have to take in consideration that the average person spends over 30 minutes on YouTube during a visit. This shows that videos should get your consideration. Submitting you video to many video directories can be time consuming and boring. There are services that allow you to post your videos to many video directories at once. Such a service is video upload pro.
Ok, here is a little secret about me: I still care what people think. Hence, I always de-activate the comments and voting functions when I post a video on YouTube. What can I say?  I just don't care for all the rudeness and bad language that is out there. It just seams to me that many people are comfortable hiding behind their keyboards to spit out their grief at the entire world. I only have one advice for those people who just post stupid and rude comments: get therapy! There I said it.
By now, I know that many successful internet marketers are standing on their chairs screaming: YouTube is the place for social bookmarking, you have to create a "buzz" any comment is good, etc, etc. I know all this but I also know that you have to do what you are comfortable with in your internet business.
Your first aim at posting videos on the net is to drive back people to your web sites. Hence, you need to clearly voice or display your web site URL many times during the short movie. It is also important that the page you are sending people to is related to your video because that is what people were interested in in the first place.
Most marketers agree that the videos you post should be short almost like a commercial. Videos that are longer than five minutes tend to have people click away. After all, we live in a very fast moving society.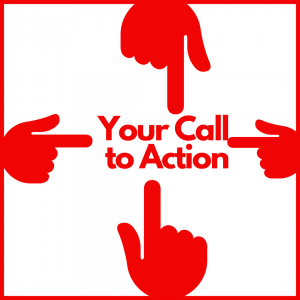 HERE IS YOUR CALL TO ACTION:
1) Visit YouTube and browse their site to see what is popular. Read some of the comments to decide if you are interested in having comments and voting when you post your videos. You can copy links to videos you like on your web site.
2) Create a short video TODAY. It does not have to be perfect, just do it. You can use your numerical camera, the MyMuvee program or the instantvideogenerator service. This service can be good if you plan on putting a lot of videos on your web sites. They also offer a 21 days free trial.
3) Make sure your videos are tagged properly with the appropriate keywords and your URL and then submit them to video directories.
.See you on the next square!
  Nathalie