The best digital marketing investment you can make
What is the best online marketing investment you can make?
Many people are considering starting a digital business because of the COVID-19 pandemic and the uncertainty of any outside job.
When starting a digital marketing business, there is a lot to consider. What tools do you need? Which ones can you get for free? Should you invest in all those get rich quick promises?
Well, the answer to the "get rich quick" is a resounding NO! There is no such thing. If it's too good to be true, then it is too good to be true.
The truth is that before you can consider making money online there will be a gap of one to two years. If a person needs money right now, they might consider offering their digital services as a virtual assistant or on such sites as Fiverr. Truth be told though, you will not get rich by offering your services but you might buy time enough to start your own digital marketing business.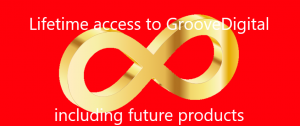 Start by getting your free funnel builder at GrooveFunnels now and start building your funnel. Then, follow along, with The Big Internet Marketing Game.