How to set-up your auto-responder
How to set-up your auto-responder
First, you need to build your list
Before setting up an auto-responder, you need to capture your visitor's email address. Long gone are the times when you can say "subscribe to our newsletter" and people would fill in their email address unless you are a famous person.
People will provide their email address in exchange for a FREE gift usually in the form of a digital product. It is easy to create your digital product as a PDF or a video that they get access to once they confirm their email address.
There is a debate going on whether you should have single opt-in or double opt-in meaning people need to click on a link in an email sent to them to confirm that they want your freebie. The double opt-in actually protects you from made-up email addresses.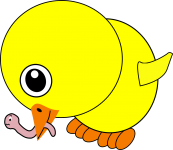 As you are starting to see the landing also called a capture page (because it captures people's email address) or opt-in page is the first page of a funnel!
The number one mistake newbies make in designing their landing page is to try to cram up everything they have to offer on that page. The opt-in page has only one function. It is to capture people's email addresses. Therefore, your lead capture page should only contain your opt-in form and maybe a small text and image explaining what they are getting in exchange for their email address. You should put at the footer of the page you regular terms of service, legal disclaimers, etc.
WordPress has many free opt-in form plug-in creators. Also, if you open an account with an email service provider like Mailchimp, they provide free opt-in forms. The strength of these forms is that they are designed to connect with your email provider such as Mailchimp.
Mailchimp offers free accounts for up to 500 subscribers which is a good start.
On the long run though, you will get way more bang for your buck if you sign-up with GrooveMail (which is coming soon as of august 2020) as you will not have to pay a monthly payment but a low one-time fee for lifetime access to funnel builder, payment processor, shopping cart, webinar service, etc, etc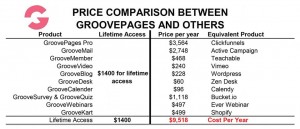 Second, you need to communicate with your list
This is where your auto-responder service gathers all its beauty. You set-up a series of emails, you decide at what interval your subscribers will receive them and voilà! You are communicating with your subscribers day and night while you sleep.
The rule of communication is said to be providing free and useful content 80% of the time and selling something of value less than 20% of the time. We all unsubscribed from mailing lists that were just pushing products after products.
I cringe every time I hear digital marketers referring to their list as fish in a pound. If you treat and consider your customers as fish it will show and they will leave you.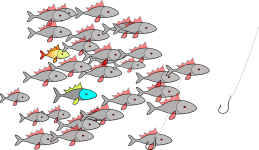 I jumped when I heard an online marketer saying "you should MILK your list". People are not cows!
Aweber also offers a FREE account for your first 500 subscribers.
The problem with auto-responder services is that they have what they call a "sliding scale" which means the more subscribers the more you pay monthly. You would be better off with such a service as GrooveMail
which offers a low one-time fee for a ton of services such as mail auto-responder, funnel builder, blog, shopping cart, etc, etc.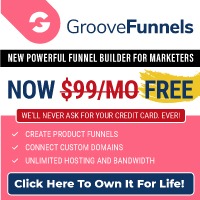 Third, you need to grow your list
Growing your list is an ongoing part of your digital business. The bigger the list, the better. Online marketers repeat until they are blue in the face that the money is in your list and…they are right! We all heard of launches making millions of dollars as influential online marketers emailed once or twice to their list very successfully. Do not worry if your list is not in the internet marketing niche, there are other people who are in your niche too, and most probably they are also looking for affiliates.
If ever you feel bad capturing email addresses and feel like pushing sales on people, do not worry. A wise and honest digital marketer once told me "you are rendering a service by offering good quality products to people who need them." and it makes sense. So, if you have not done so, go build your list with Groovemail or other services today!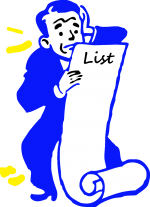 Nathalie