How to set-up a great shopping cart
How to set-up a great shopping cart
Eleven steps to set-up a great shopping cart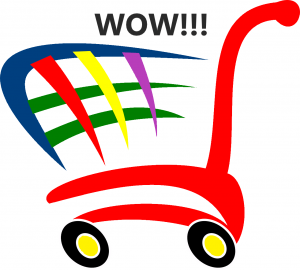 First, you need to browse a couple of stores and see what you like about their shopping cart. We are not talking about copying such complex stores as Amazon or Ebay but rather a less complex store
Second, open-up your free shopping cart at

GrooveKart 

Decide what products you will sell in your store. Your products can be digital or physical
If you do not have products of your own, visit such sites as JVzoo, WarriorPlus, or Clickbank and choose products you can promote as an affiliate. Make sure that you only promote good products as you are building your reputation. Ideally, you will promote the products that you use.
Gather attention-grabbing images of the products you are selling. A beautiful store with lots of images is the basis for success.
Write good descriptions that will appeal to your customer. Make sure you address their emotional needs as most purchases are made from emotions.
Visit your store frequently and see what needs to be improved
Listen to your customer's opinions if they give you their honest reviews.
Always search for products you can add to your store. Most shopping carts like GrooveKart offers the possibility to set the price of some of your products at 0$. People love a FREE unadvertised bonus.
Invite your friends and family or people from Facebook to give you their honest opinion on your store and your shopping cart. You can offer them a free product in exchange for their opinion.
Test, test, and test again to make sure that your shopping cart works well. You do not want to have your hard work of sending customers to your store only to find out that they were unable to buy!