How to create great videos for a Newbie
How to create videos for a Newbie
Let's face it, life is too short to learn everything. If you need to make money online fast, you cannot spend months learning one skill. You need to get quality videos builders that will help you create videos fast.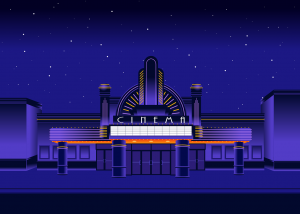 Avatar Builder is a solid video platform at a dirt cheap price (but don't tell that to Paul Ponna its creator!). It let's you create videos with or without an avatar and lots of very cool animation effects.
We created a very cool video for a friend and posted it on Facebook promoting his business. It took us in all 30 minutes to create and it advertised all his services, with his phone number, etc. It looked quite great and we had zero coding to do. The entire process was Newbie friendly and easy to follow step-by-step.
The next day, our friend got a request from a person who saw the video…to get a video just like that one created for them!
If you do not like the Avatars, you can record yourself before a green screen and you will be the talking head!
If you do not want to be on camera, you can record just your voice and add it in the video. You can even give your voice to the Avatar who's lips will move to your words. Avatar Builder is filled with such cool features.
The software offers you to create unlimited videos unlike many other programs who ask you to buy "credits" after you have purchased it.
The basic version is sufficient to start creating videos right away. Some upsells will be offered to you but even though they say they are a one time offer, you can usually upgrade later once you have played around the software and created videos that you love.
At the time of writing, the affordable version even allows you to create videos and sell them for a huge profit. Some business owners will always be afraid of technology or do not have time to do social marketing even though they know they need it. By creating beautiful promotional videos for them with Avatar Builder, you enter a win-win situation. You can also offer your video services on Upwork and Fiverr who will only take a small commission once you sell your videos.
With Avatar Builder you can even incorporate the company's logo and it will move with the Avatar. Let's face it, it would take you countless years and budget to accomplish that kind of easy video creation software. Grabbing this software is the easiest way to create videos for a Newbie!