How to choose your domain name
How to Choose Your Domain Name
Choosing the best domain name for your internet marketing business is a crucial decision. If you choose the wrong one when you launch your internet marketing business, it becomes increasingly challenging to change it down the road.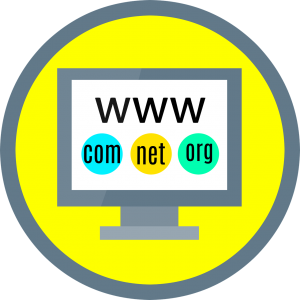 Here is an important internet marketing secret:
 You have to assume that your average customer is average.
Here are some tips to consider when you are choosing a domain name:
The shorter the name the better
When possible, choose a .com instead of a .net, .org or other alternate address. The reason is simple, people are used to typing .com when they search a domain name.
Your domain name should reflect what your business is about. Do not try to be creative or poetic. If your website is about constructing bird houses, it should have the words birds and house in its name, not something colorful like "home of a feather". This name along with "flying colors" are fancy but do not tell what your website is about.
If you have to, using one hyphen is acceptable.
You will lose a lot of people you refer to your website if its name is at an extension other than .com
If you found a great name, you can set your domain to auto-renew every year.
Shop around for domain registrars as their prices vary a lot. For instance, Godaddy has increased its prices recently and Namecheap is usually more affordable.
Although I can sometimes come across as a know it all, I have made several mistakes when choosing my domain names over the years. Examples?
www.aperfectharmony.com for self hypnosis products and information
www.hypno-beginning.com (note the hyphen) for hypnosis and childbirth
www.myalpha-power.com (note the hyphen) for well being programs
Now I am stuck with them since they have become part of my business brands.
Once you have chosen a clearly defined niche and your ideal domain name for your internet marketing business, you are ready to start building your website.
If you are using such a service as GrooveFunnels, you do not need to have a domain name as they offer hosting and free subdomain names.
To learn more about this lesson, go to the square in the center of the board called "domain name".
Next lesson: Web Hosting.
You are a winner at The Big Internet Marketing Game!
Nathalie
P.S. Congratulations!! Now you are ready to launch your website.