How can I make the most money selling my courses online?
Selling your courses online can be very lucrative when done right
You can either decide to sell your courses on such platforms as
or
You can choose to host your online courses on your own WordPress website using such plug-in as LearnPress.
In making money online by selling your courses, you have to realize that there will be pitfalls.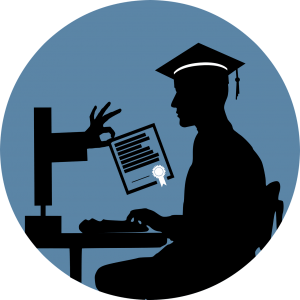 Here are the top 23 mistakes to avoid if you want to make money selling your courses online:
Never getting started
Taking courses after courses thinking you need to know everything to be successful. Running after every shinning object and losing focus will stall you.
Not defining your niche clearly
Not defining your target audience clearly
Overcomplicating things too much (trying to create complicated funnels)
Using low-quality videos or audio
Thinking you need expensive tools to record your videos
Trying to copy a style that is not yours
Using complicated words to try to impress your audience. Online courses should be simplified and as if you are talking to a nine year old
Using videos that are too long. Video courses should be around 10 minutes each
Rambling endlessly
Repeating yourself in your different videos.
Giving incomplete information in order to upsell to another product
Putting yourself or your customers down
Bashing another course. As vast as it may seem, the digital marketing community is a rather small one. You don't want to be known as the person who is bad-mouthing other digital marketers.
Giving too much or not enough information
Relying on one only media like audio or text or videos.
Not providing BONUSES
Never updating your courses. Even if your courses are about building bird cages, once in a while the situation changes and adding a fresh video will show your students that your material is up to date. If you are in the digital marketing niche, then you need to update your material at least every year as things change very fast.
Not taking into account your students' comments. Your students are you free feedback providers. They can be your best or your worst publicity.
Never having special discounts. There are certain period of the year when people are in buying mode and very receptive to any rebate. Jump on that wagon by offering a special on your courses.
Hyping or lying in your courses!
At the risk of repeating ourselves:

NEVER PUTTING YOUR COURSES ONLINE IS THE BIGGEST MISTAKE YOU CAN MAKE!