Email Marketing
E-MAIL MARKETING

Now that you have started your list and that it is growing bigger everyday, you want to keep in touch with your subscribers. Many people might have subscribed to your newsletter or wanted to get your free report or mini-course but are reluctant to buy from you and that's perfectly fine.
It is a known marketing fact that most people need to be offered a certain product at least five to eight times before they commit to buying it. This is one of the reasons you will need to keep in contact with your list and provide them with valuable information and service.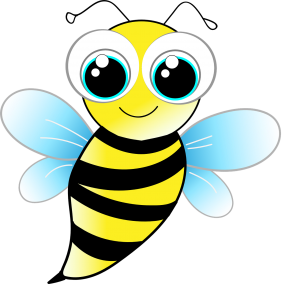 Composing and sending quality e-mails regularly can be time consuming and can tie you to your desk if you were to write one email a day. The other problem you will have is that your e-mails can have trouble getting delivered and get blocked. This is the reason e-mail delivery services were invented.
There are many e-mail delivery services out there but the one called Aweber that allows you to:
– Have unlimited numbers of lists.
– Send unlimited number of e-mails to your list.
– Do back-up files of your lists very easily.
– Pre-program all the e-mails you want to send. This way you can be in Hawaii and your list is receiving fresh news from you as if you were writing it.
Check-out their service here:



AWeber Free: Email marketing for free. No credit card required.

Some experienced marketers host their own list and have their own e-mail sending programs. The problem is that if too many people file spamming complaints against you, your IP address can be shot down completely, thus shutting-down your entire website. This is a risk you do not want to take.
There is a service called 1ShoppingCart. It is actually a more complete service than just a shopping cart. It also offers an auto-responder service and many other features. You can set-up your merchant accounts, auto-responder and shopping cart. Many successful internet marketers are using 1shoppingcart service as it is the "all-in-one place". Click to see all the features 1shoppingcart has to offer. Click Here to try the World's Smartest Shopping Cart system.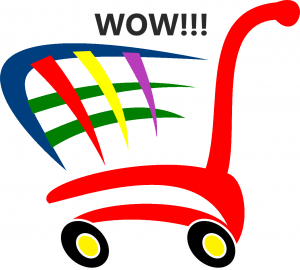 All right, so now that you have signed-up for your auto-responder service, what will you send to your list? How will you find the right words to invite them back on your site or offer them a good product?
There might be times where you will be faced with a blank page and will find it hard to write all the nice things you have to offer to your subscribers. This is when such a product as Auto Responder Magic can be of great help to you. By seeing what other successful internet marketers have sent to their list, you will be able to compose your own compelling e-mails and keep your reader's attention.  Click on the rabbit below to get your FREE copy of  Auto Responder Magic .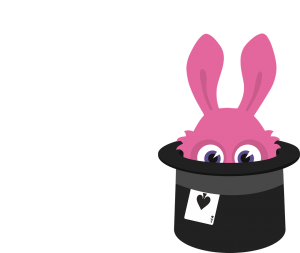 When writing to your list, keep in mind that it is your product (and sometimes yourself) that they like and trust. Hence, do not try to copy another person's flamboyant style. If you don't know what to write about, telling an interesting story is always a good start. You can also browse your web site and tell what would be of value to your readers.
There was a digital marketer who called himself "The Rich Jerk" . He had a "in your face" style and his marketing included such things as "I am rich and you are not, I don't care about you, You are a loser, etc"
Some people tried to copy him but since English was not their first language, their salescopy were mere insults and they bummed drastically!
Your followers will love you for who you are. Stick to being yourself!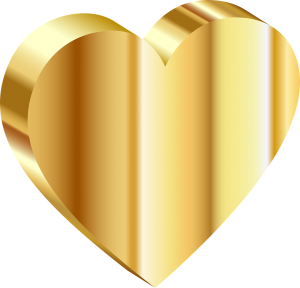 There are many debates on how frequently you should e-mail your list we will not settle this debate today. Make sure that you do not saturate your list with uninteresting emails.
You can always check your unsubscribe rate. If it is high, this means you are either sending too many emails or you are not responding to your clients' needs.
The beauty of using auto-responders for sending e-mails is that you can program your e-mails to go out at whatever pace you want and you only need to write your e-mail series once and they can be good for years to come.
You also get to reach people that you would have never reached any other way because of the distance.
Keep in mind that e-mail marketing is not what it used to be as people are bombarded with e-mails daily. You will need to consider other kinds of direct marketing like chatbots on Facebook and interacting with your audience on YouTube as this is how relationships are built now.
Most of your subscribers will love you if you provide them with valuable information on their passion and will gladly receive your e-mails.
Although using an auto-responder service is great and will help you simplify your task of keeping in touch with your subscribers, working outside the web is also a business marketing strategy that you might be interested in.
Such things as calling on the phone or sending post cards or even real letters have proven very efficient for many marketers.
Outside the web marketing will be discussed more in detail on a subsequent square.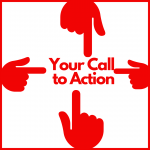 HERE IS YOUR CALL TO ACTION
1) If you have not done so yet, insert an opt-in box on your website to capture your visitor's name and e-mail. Most of the time, you will need to offer them an incentive like a free report or a free sampling of your products. Highly consider using an auto-responder service like Aweber.
2) If you already have a shopping cart or payment service, check if it offers an email delivery service and/or auto-responder service. If you do not have such a service, visit 1shoppingcart and see if this service could be of value to you. Click Here to try the World's Smartest Shopping Cart system.
3) Once you have your auto-responder service set-up, start writing your e-mail series. If you are stuck, think of all the assets your web site has to offer. If you are still stuck, consider investing a little to get an insider's view of what successful people have been doing. Take a break and read your FREE copy of  Auto Responder Magic now to get inspired.
4) Open a FREE Groove account and check out the features they ar eoffering including e-mail marketing.
See you on the next square!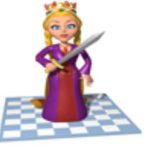 Nathalie