Article (content) Marketing
Article (content) marketing

ARTICLE MARKETING
Article marketing is a strategy that can get you tons of targeted and free recurrent traffic.
You have to realize that free traffic does not mean that you do not have to work for it. 
People search the web for information. You can attract them by providing good information.
The times of stuffing keywords into an article that makes no sense is long gone to get traffic. You need to write or have written for you good quality articles. You can post those articles on your own blog or website to get forever green content or you can choose to guest post on other people's blogs or article hosting sites.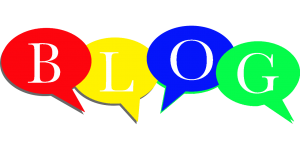 As your internet marketing business grows, you will look into new ways to get valuable links and traffic to your web site. Some of the ways we mentioned earlier are posting videos or podcasting. There is another complete square on this board game dedicated to getting links. Link buying might sound  attractive and easy but is a waste of time and money and will harm your ranking on the search engines.
If you want to get permanent quality high rank links, you can do so by posting articles on article directories, as a guest blogger or by buying a gig on Fiverr to post your article on a high ranking website like a Google News or education website.
 You will not get a ton of hungry visitors like they say by posting one or two articles. You need to write quality articles regularly and often.
Furthermore, you might not see any impact on your article writing for months if not years on. The internet is huge and to have your voice heard you either have to pay for traffic or be a patient person.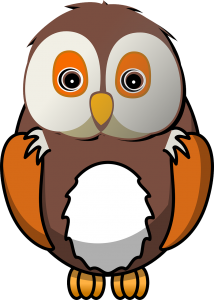 There used to be a time when posting to article directories would get you valuable links from a high-ranking site and lots of traffic.
Unfortunately most article directories have fallen. If you go to one of the most popular article directory at http://ezinearticles.com  you can have access to their expert authors page and see who was doing article marketing strategies. 
1) The number one author is called Lance Winslow and he has over 26 000 articles on file. Out of curiosity, I have contacted Lance by e-mail because I am always fascinated by people who succeed beyond everyone else.
I have had the immense privilege to co-author an e-book with Lance and I now know why he is such a success. His mind is pure genius and he works like nobody I have seen. By the way, he let me use the material from the e-book to create articles as he "had too many links already!"
2) The other name I want you to focus on is…mine: Nathalie Fiset with over 1100 articles.  Did I write all these 1100 articles you ask? Of course not! Article writing is something you can outsource. I wrote most of them though and I also wrote under a pen name for a reason I cannot remember!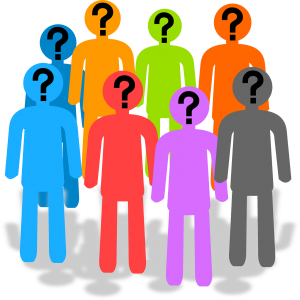 Here is how to submit your articles to articles directories
1) First you need to write articles or have them written: If you want to write them, you can either open a Word document and start typing or you can hire someone to write the article for you. 
When outsourcing article writing, you need to be as specific as you can about what the article will be about, its title, its keywords and what its purpose is (directing traffic to what website, etc). The more precise you will be, the better the article will be.
If you are looking to hire a ghostwriter, Fiverr is a great place to go. Make sure you have a conversation with the person before hiring them. This will show you their level of English and if they have any knowledge of your topic. Also look for providers with lots of positive reviews.
Click on the Fiverr banner below and type-in the search "article writing" to see what is available for you.
2) Then you will need your article submitted to article directories or social media.
A fantastic WordPress plug-in that has a solid free basic version is called Blog2Social. Once you have written an article or blog post, you just click on a button to have your post shared on more than 10 social media platforms! You can download the plug-in from your WordPress dashboard.
Article marketing works! Posting articles sets you as the expert and you get valuable links and targeted visitors who liked your articles.
Stay away from article spinners and robot posting your articles to many sites as tempting as they might sound. They will have your site or blog fall in rankings on the long run.
The ideal article or blog post is said to be 2000 to 3000 words. You read right! It should have relevant links to authority pages and the proper density of keywords in the title and headings. It should also have synonyms of your main keywords and provide good information. 
The title of your article should reflect what people would type in the search bar of the search engines, mostly Google. Think of what you would put in the search bar to land on your article or blog post. Most queries start with a question such as "how to" or "what is the best", mostly questions.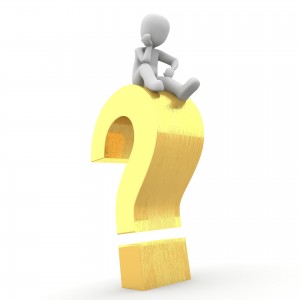 Pay attention to the suggested searches that Google offer you. These are what people are searching.
It is also wise to aim at longer keywords to rank on page one. You will have more success trying to rank on the first page of searches if you aim at "how to make money online if you are a 55 year old woman" than "how to make money online."
In short, article marketing can provide you with free repeated traffic and thus passive income for a long period.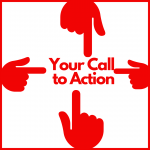 HERE IS YOUR CALL TO ACTION:
1) Write articles on your niche right now. A simple rule of thumb is that if you can fill a whole page, you got yourself an article.
2) If you are not good at writing, you can record yourself while explaining to a potential customer what your product or service is about. Such programs as Dragon Naturally Speaking can write in words what you are saying but you need to "train" it to recognize your voice.
3) Consider hiring someone on Fiverr to write your articles. A good way to do this is to invite your writer to go to your web site and write in her (his) own words what she understood of the web site.
4) Submit your articles to social media with Blog2social. You can either choose to do so manually but that can be time consuming. 
4) Please don't be mad at what follows!
Some very successful digital marketers are just building funnels and do not bother with long content creation.
Some marketers actually have had better results when they created funnels in place of  their website that they worked so hard to built and fill with articles.
You still have to write appealing sales copy in your funnels though.
If you want to build your FREE funnel and try to bypass altogether the writing articles or blog posts, go to GROOVEFUNNELS now!
See you on the next square!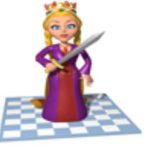 Nathalie