Choosing A Domain Name

Choosing A Domain Name!
First, what is a domain name?
A domain name is the name of a given website, for instance: marketing.com. It is your address so to speak if someone wants to find you and your hosting (next square) would be your street and your website would be your house. Well, you get the point.
There are certain general proven rules that govern domain names on the internet:
               – The shorter the name, the better. Please don't get excited as most if not all the cool one word names are already taken!
               – The domain names that end-up in .com are more popular.
It is true that we are used to searching web sites by typing .com. Hence, a web site ending in .net or worse .info will lose some of its traffic by people typing the wrong web site address.
               – The keywords should be included in the domain names. In short, what you are about should be stated in your domain name.
               – Hyphens in very moderate quantity are OK in a domain name.
As an example, if you have a golf site, of course golf.com is already taken. If you find a domain name for example like best-golf.com that would be a good name. A general rule is that more than one hyphen will make you lose your customers.
HERE IS AN IMPORTANT INTERNET MARKETING SECRET: YOU HAVE TO ASSUME YOUR AVERAGE CUSTOMER AS BEING…WELL… AVERAGE!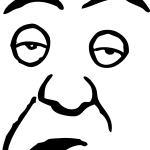 Hence, I have domain names that only had one hyphen and although I spelled it and emphasized it when telling the person to visit my web site, she still said: "Your web site is not functioning, I just checked."
ALL RIGHT MISS KNOW-IT-ALL, YOU ARE JUST GETTING ON OUR NERVES!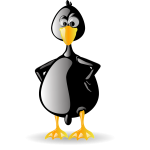 Although I often come across as a person who "knows it all", I have made more mistakes in my life than I care to admit.
As an example of such mistakes, I chose the wrong domain names for my web sites in the beginning, until I knew better. You want examples?
My main web site for self-hypnosis products and information was called "aperfectharmony.com. I changed it to www.a-1hypnosis.com
 My main web site for my very popular hypnosis for childbirth program is called www.hypno-beginning.com (notice the hyphen!)
My main web site for my popular hypnosis for a well-being program is called www.myalpha-power.com
(well, that one is not so bad once you know that the brain waves when you are in hypnosis are called Alpha)
These sites still exist as I am stuck with the brands now.
OOPS!!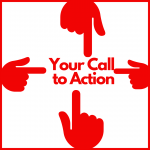 HERE IS YOUR CALL TO ACTION:
First make sure you have clearly defined your niche (the market you want to get into) and then think of names that would be appropriate for your web site. Then, log on to any domain name registrar (I use Godaddy.com) and create an account. I know other internet marketers who are not so fond of Godaddy and recommend namecheap.com.
Click on any of the banner to decide which domain name registrar you want to use. Some also offer hosting and give you the domain name free (but only for the first year).
I have all my domains registered at Godaddy® and do not have a problem. I did read that when they are doing their 1$ sale or whatever, they jack their price for the following years. 
Many of the hosting services like Bluehost® offer a free domain name registration (that is for the first year only).
If you are a busy person and travelling a lot, you might want to consider activating the auto-renew function for your domain name as if it expires (but usually they will send you reminders) someone else can snatch it and you lose it forever.
Or, if you know you want to go ALL IN with your online business, a cloud-hosted funnel and webpage builder might be more appropriate for you:
Then, you can search for a domain name that will represent your website. They all have a function that can offer you suggestions for related or similar terms for your web site. Then, you can register your domain name. The check-out should be very easy.
This is the first time you have to get your wallet out. A domain name costs 10 to 15 $ per year. If you get it for more than one year at a time, you get a discount. I suggest you get it for one year to begin with until you know for sure that this name works for you.
Congratulations, you now know the market you want to get into and you have a name for your web site. Next, we will find a nice place to host your web site.
As you can see, some links are offering domain names registration and hosting so you might skip the entire next square altogether if you already secured your hosting. Isn't this fun?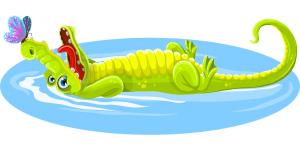 Well, congratulations. You get to advance to the next square!