Building Your List
BUILDING YOUR LIST

While building your internet marketing business, you will hear a lot about list building and how the money is in your list.
It has been tested that people are more responsive to chatter bots that simulate a conversation either with an Avatar or a recorded video of yourself in front of a green screen. ChatterPal is offering that technology at a dirt cheap price!
Building a list of customers or potential customers is very important because it provides you with names of people who are interested in your products and services. It is a well-known fact that it is about ten times easier to sell to a person who has already bought and trusts you than to get new customers. Yet, many internet marketers do not build a list and repeat the entire sales process every time they are offering a new product.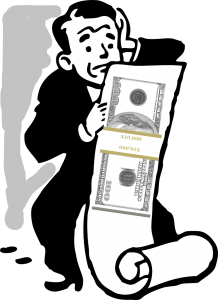 Building your list is not as easy as it was about ten years ago Hence, the internet got crowded so fast and so big that most people are now reluctant to give their email address, or even less their physical address or phone number.
They don't want to be bombarded by all those selling emails.
This being said, there are still a lot of people (especially if your niche is not in internet marketing) who are interested in receiving valuable information from you.
You have to consider that people's time and money are valuable and cannot expect them to send you money and buy into all the sales pitches you throw at them.
This is the reason we built this web site. We do not want to bother people with products they either do not need or do not want by sending them untimely emails unless they ask by subscribing to TheBigInternetMarketingGame.com mini-course (see center of board for registration).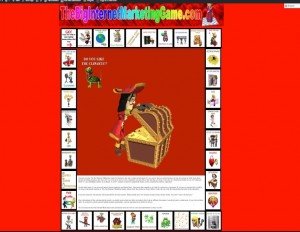 Some successful internet marketers have understood that their happy customers can become their best evangelists. It's easy to understand that if a person has enjoyed your products and loved it, she is the best person to then promote your product and sell it to her list and friends. This is the reason why most successful internet marketers who have great products offer a solid affiliate program to increase their sales. This is a win-win situation.
I must admit though that good affiliates programs are somehow rare. Some programs are offering resale rights or affiliate rights but provide you with unusable pieces of a puzzle.
There are many ways to build your list:
Offering an opt-in on your web site to get a special report, a subscription to your newsletter (but that doesn't work as well…), to get access to the inside of your web site (I find that strategy rather annoying)
Posting on other people's newsletter for either free or paying to do so.
You can do a press release or write articles that draw people back to your web site.
You can put your website address on all your business cards.
You can set-up a joint venture or an endorsed e-mailing with a person who has a good list. It is not a question of stealing their list but rather have the people who are interested in your services to be known to you.
One strategy to build a list  is by participating in giveaways. You have to provide a good product and realize that the person who has subscribed to your list is just interested in FREE stuff so far.
You can participate in joint opt-in. This is a way where many people are paying to have subscribers sign-in to their list. Again, the list you gather is not targeted and do not consist of people who are interested in you per se.
Buying an existing list is not something  recommended as most people on the list have not said they have any interest in you.
Participating in social bookmarking sites has the value to have people know you and they can sign-up to your list.
Gathering the names and emails of the people who bought products or services from you is a must. These people are buyers, interested in you and your products.
Adding a  share button can greatly increase the size of your list.
About list building courses and tutorials: some are good, some are just trainings in being greedy. You will get to choose what kind of internet marketing you want to do. I personally don't agree with the philosophy of getting the most out of your list. The expression "milking your list" is offensive. People are not cows!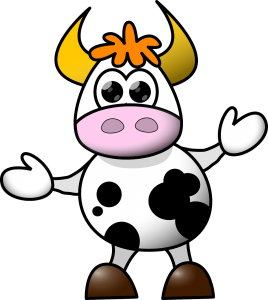 If you offer good products and service, people will be glad to buy them.
Once you have your list, you need to nurture it with quality information and products. It can be hard to constantly provide good information and updated services. This is where such a service as an auto-responder can prove of great value. You can get more information about auto-responder services on the square called " emailing your list".
The ratio of information to selling is said to be perfect around 80 t0 20 meaning 80% of the time, you provide value and 20% of the time, you offer a product a service for sale.
There are many e-mailing services but lately their prices have risen ridiculously going from a yearly reasonable fee to a huge monthly fee.
You can open free accounts for your first 500 subscribers and at least not have to pay until the size of your list makes it worthwhile. You can see links to email services below.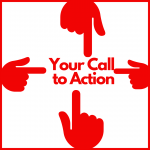 HERE IS YOUR CALL TO ACTION
1) Insert an opt-in from on your web site if you have not done so. Consider what you will offer as an incentive to people who are considering opting-in.
WordPress has many free plug-ins to create opt-in forms. Do not forget to link your opt-in form to your email service provider.
2) GrooveMail offers a free account to begin with.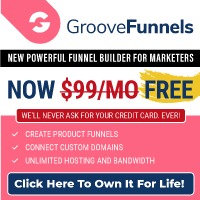 3) You can open a FREE account at Aweber.
They even offer a FREE PDF course for email marketing and free templates.
They also offer another FREE PDF course called "How to grow your business with Email marketing.
Aweber offers a simple dashboard and beautiful email templates some for seasonal events.

4) Mailchimp is another e-mail service provider who offers a FREE account if you have 500 subscribers or less. Their interface is not that slick and their service not as good as Aweber.
5) Beware of discounted email services at a very low price. They often close down without warning and you might loose everything.
Actually, you should always do a back-up of your e-mail list. 
Many digital marketers are trending towards message marketing which can be automated by bots. This will be discussed on a different square.
Look into ways to increase the size of your list (joint opt-in, writing press releases, opening social bookmarking sites, etc)
6) Asking your family and friends to opt-in to your list and offer them to tell their friends as well is ok but rarely avails to much.
See you on the next square!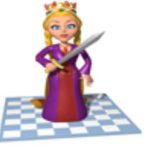 Nathalie