Blogging and blog
YOUR BLOG

Blogs are short for web logs (according to Wikipedia®). In short, a blog is like a journal with entries in chronological order, the most recent one being presented first. The importance of having a blog comes from many things:
The top 11 reasons to use a blog for digital marketing
Reason#1 to use blog for online marketing: easy to set-up.
They are easy to set-up. You or your webmaster just have to log in your c-panel and click on the WordPress® blog function and follow the steps to activate it.
Reason #2 to use blog for digital marketing: no need for a webmaster.
Once the blog is activated, you can post fresh content and do not need to have a webmaster upload any file.
You do not need to know any coding to use WordPress.
Reason #3 to use blogs for digital business: blogs do well in S.E.O. 
Search engines love blogs as they offer fresh content. Blogs are known to be spidered frequently when they have new postings.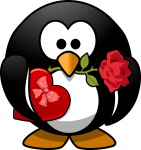 Reason #4 to use blogs for online marketing: engagement magnets.
Blogs can accept comments. This way, your readers are contributing to the content of the blog (although I find there are more spammers comments then anything else. I also see a lot of blog owners wasting time, energy and emotions answering mean comments from readers).
 Reason #5 to use blogs to make money online: blogs have many ways to get monetized.
Blogs can have either products, affiliate links, ads, links to web sites on them. They are then a great way to get targeted traffic to see your offers.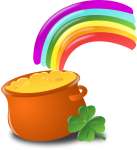 Be careful not to overdo it with ads. Some blogs look like Christmas trees and repel readers as they are just bombarding them with ads. Furthermore, blogs with too many ads especially above the fold do not score high on search results. In ads, less is more. 
Reason#6 to use blogs for digital marketing: you own the content.
Social medias are great for exposure and interactions but you do not own what you post on social media. What you post on your blog is yours and adds up over time. Your blog content is your asset on the long run. Remember though that it takes one to two years before you see results of your continued efforts and that 95% of digital marketers give up too soon.
Reason#7 to use blogging to make money online: you are the boss of your blog.
To continue with social medias, you are a guest when you post or interact on social medias and you have to obey their rules and conditions which are not always clear. 
There are countless stories of digital marketers who built their online business leveraging one social platform and then got banned for whatever reason. 
When you get banned let's say from YouTube®, all your videos are deleted. So, if you have not made a back-up of them, you will have to restart from the ground up. 
Remember the wise saying:" Do not build your house on rented land."
Nobody can ban you from your website or blog, unless your hosting company closes or closes your account. That is the reason you must do frequent back-ups of your websites and blogs so you can restart overnight.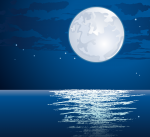 Social medias are excellent to get your brand known and get exposure. Your blog is your business so you want to own it and have control over it.
Reason #8 to use blogging for your online business:it is very easy to update your content. 
Updating your content to the latest news takes minutes on a blog and will keep your blog fresh and relevant. 
You can set-up Google alerts on Google trends to receive notifications whenever there are news on the topic you chose. This will also provide you with valuable inspiration to write relevant blog posts.
Reason #9 to use a blog for digital marketing: widespread use of blogs.
With the new blog builders and over 65 000 WordPress plugins, you can transform your blog into almost anything you want including a store or an affiliate website thus generating income.
Reason #10 to use blogging for your online business: replicability. 
Once you have created a blog that you like, you can copy it and rebrand it and either do another website or even offer to sell it to people who compliment you on your blog/website.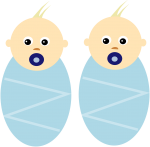 Reason #11 to use a blog for online marketing: help is very easy to get.
Over one third of all websites on the web are WordPress® so there are many programmers who can help you if you are stuck on a task. Fiverr offers many skilled persons in WordPress and blog design and programming for a very reasonable price. Do not forget to ask your provider to show you how he solved the problem so next time you can do it yourself.
Click on the banner below to get to Fiverr® if you need assistance with your blog. Do not forget to check their ratings and discuss your project before hiring anyone.

That was the good news.
The bad news is that there are over 600 millions of blogs on the web right now (and that number is growing exponentially). Having just a blog will not get your hordes of people throwing money at you like they say on shady salesletters.
First you need to create content to feed your blog on a very regular basis.  You need to make your baby plump and pretty. 
Second you need to drive traffic to it.
It can be a good strategy to write articles on Medium.com. Linkedin®, WordPress.org to get some visibility. You can put links back to your WordPress® site in your bio but many links from those platforms are no follow.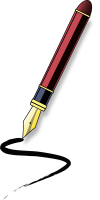 (Neil Pattel, a reference in S.E.O. recommends that you write half of a nice article on medium, then add three suspension points and say "to continue click here". I do not know if this is ok with Medium.com's terms so check before doing this. The other thing I have heard many times is that medium is not considered duplicate content so you can post the same article you have on your blog without problem. Again, please check before doing anything.)
What you have to look for when investing your time in creating and writing outside of your web site, is the popularity of the web site (page ranking).
Many marketers post a lot of Pins on Pinterest® and say they are getting good traffic from it. 
An easy way to create Pins which are images is to go to Canava.com and type in Pinterest®. you can then easily modify the template they give you in a couple of minutes and repost on Pinterest®. If you are not sure what to post on Pinterest®, just browse the site, you will get a good idea.
Here is an example of a pin I posted.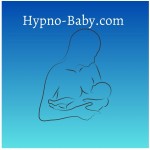 Some online marketers still use Press Releases to get links to their blogs but that can be costly. There are so many free organic traffic you can get that paying to get a press release out does not always make sense.
Article marketing was very popular over 10 years ago and has declined tremendously. Such sites as e-zine articles are merely ghosts (too bad I had over 1000 articles on e-zine articles!).
This proves that writing for your own blog or website is the way to go. 
If you are short on time, you can always hire a blog content writer. Usually you get what you pay for and 5$ posts are not really good. The good native English writers will charge more on the vicinity of 25-30$ or more per article.
You can go back to the square called content is king for ideas on how to create content.
One thing is for sure, a blog does not have to look ugly anymore. With WordPress you can customize your blog to look like anything you want.
If you look at www.thebiginternetmarketinggame.com welcome page, you will see that it does not look like a blog at all.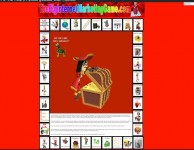 With WordPress, you can use a page builder like Elementor, Beaver, Divi (paying), Thrive (paying) etc.
If you don't mind having a simpler looking blog, you do not need to use any builder and just blog.
It is recommended that you choose one and get comfortable working with it.
In your WordPress settings, it is easy to set-up your home page as a static page and put all your blog posts on a page called blog. You can also create as many pages (lead capture, funnel, salespages etc) and link them together. (Dashboard- Appearance- Customize- Homepage settings)
If this task of setting up your website seems too much for you, you can easily hire for a very low price a webmaster on Fiverr.
I warn you though that giving access to your c-panel to someone makes you vulnerable to hacks, viruses, malware etc). I recommend you watch the  simple steps and be a hero!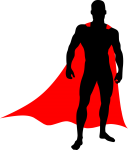 For a blogger who do not like the archive menu and automatic ugly menus, it used to be very complicated to start with a blank page. Now, with Elementor, you can click on Canva and have a blank page to begin with.
A blog needs to be attractive to the user. Hence, pictures, videos or any interactive material if highly recommended to keep your readers engaged.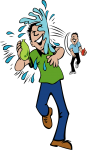 It is recommended that you post frequently on your blog so you get fresh content and get spidered by the search engines. Rest assured, you do not need to log in your blog every  night and write fresh content. There is a function on most blogs where you can use a poststamp and write let's say 52 entries. You can then set the entries to be posted at the rate of one per week for an entire year…and go to the Bahamas!
There are many plug-ins that you can use on your blog but there is one that you cannot do without: an anti-spammer one. For WordPress, the plug in is called "Askimet" and will filter most of the spam comments.
Akismet can save you from 50 spam posts per day. 
You can choose to disable comments or not on your blog. If you allow comments, make sure you check that they have to be approved first as there are so many spammers out there.
Another very important aspect of blogging is that you should announce your new posts on social medias to get more bangs for your bucks. Blog2socials is a great plug-in with a powerful free version. Once your social media account are set-up, you can post about your new blog entry at the click of a button.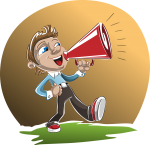 There is also the function called RSS to blog where a software basically searches the news in the category you previously set and it automatically posts the relevant news on your site.
Although, this function might be tempting the fact that some people have abused it in the past has made it way less interesting and it should be used in a very moderate way.
On the reverse side, you can add an RSS feed on your site that people can click on. This way they get your feed automatically when you post new content.
Just for fun if you want to see what your RSS feed looks like just search www.yourdomain.com/feed. You need to replace "yourdomain" by your domain name!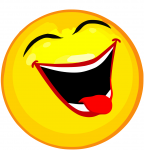 I realize that you might come out of this page frustrated and confused by the lack of details I have provided here. Remember, this site is for internet marketing beginners.
Entire e-books and courses have been written about blogging.
The important thing is that you take action now and start blogging.
When blogging, consistency is very important. In the beginning, following a 90 days challenge i.e. posting everyday for 90 days is a great way to build your blog/website. 
Add to that posting to your social medias with Blog2social and you will have built a solid foundation for you online business.
For your blog posts to be S.E.O. friendly, go to your blog's dashboard, click on settings, Permalink and choose POST NAME.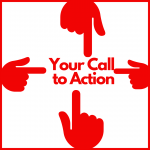 HERE IS YOUR CALL TO ACTION
1) If you have not done so yet, set-up (or have your webmaster set-up for you) a blog on your web site TODAY.
2) You can also, open a free account at Blogger.com TODAY or Create a free blog as this blog will give you links to your website from the Blogger site which is good.
3) Do not get stuck with the header and fancy design. Just write postings and get going.
4) Right after, send a friendly email to your true friends inviting them to visit your blog. Do not bother people who couldn't care less about you, honestly.
5) Blog some more.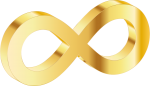 6) Activate the anti-spam function on your blog.
7) Explore the automated feature that allows you to program entered postings to be released on later days.
8) Consider the many plug-ins available that could help your blog gain in popularity. Such a plug-in is called www.addthis.com. It is free, can be installed on your blog and  people can click on the links let's say to Digg and bookmark your site. This way, you get a link from Digg to your blog. This tool is free and it also shows you SOME of the social bookmarking sites available (there are again so many more).
Here is a list of WP plug-ins we use:
Akismet- prevents spam comments
Blog2social-free version
SSL; if you have not done it through your c-panel (changes your domain name to an http which is more secure and more S.E.O. friendly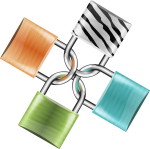 Wp Freshstart (costs a little but so much worth the price) creates all the pages you need for GDPR, terms of service etc etc at the click of a button.
Google analytics: a little tricky to install- then you can install monsterinsights
Do you want to offer translations? there are free plugins for that
Do you want to create funnels? Cartflows plugin has a few in their free option
If you are interested in creating many blogs and want to access them in one place: MAINWP will have you access all your blogs and automate many of the functions along the way.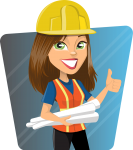 9) Last (OUF!): do not forget to fill your post keywords, metatags, and description. 
When considering what to name your post, consider what is popular in Google search. Such titles as "How to, 10 secrets, 10 ways, Top 10 reasons, etc. Try to thing of how you would type-in your search if you were looking for your post. That is your title!
You will also notice if you do a Google search for a topic, Google will provide you with relevant searches when it is doing its annoying auto-complete phrases. Also, if you scroll down on your search results, Google will provide you with a "people also searched for…" and gives you more popular suggestions.
Send me a message when your blog is up and I will visit it gladly!
Happy blogging
See you on the next square!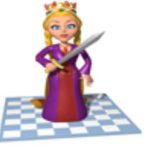 Nathalie