Affiliate Marketing
AFFILIATE MARKETING

Congratulations, you have a web site on a certain niche and you are getting visitors. What next?
For some people, this will be enough as they are only using the internet to be known and share information with their friends and family. For most of you though, since you are on a site called "TheBigInternetMarketingGame.com", odds are you are interested in monetizing your internet marketing business.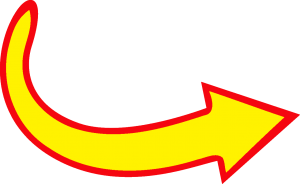 You have to realize that most internet marketers do not make money in their first year or two. You also have to realize that 95% of them give up in their first year before their message can get momentum!
(did I make my point clear?🤣)
In the beginning, you may not be able to do everything and creating your own products can be time consuming. One solution is to sell other people's products as an affiliate.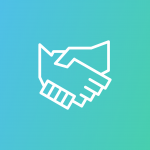 The top 11 advantages of affiliate marketing:
You don't have to create the products and fulfill the orders.
You can grow your list while promoting other people's products thus making money. 
You can test what sells and what doesn't without wasting any energy.
You can study how a well designed affiliate program works and how to replicate it when you are ready with your own products.
You do not have the stress of having to coordinate everything.
You can choose to promote as many products as you want (there are not many affiliate programs that demand that you sell exclusively their products).
You can always choose the most popular and latest products.
You do not have to mess around with payment (or lack of) or customer support as this is all taken care by the product owner.
It frees time for you to build your online presence (blog posts, videos, webinars etc)
Once you have built up your list and your reputation, one promotion can add-up to substantial income.
You get to build relationship with product creators.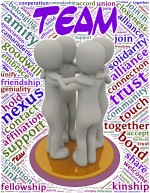 First way to find affiliate products to promote and sell
If you have followed me right from the beginning, you know what my first answer will be: do a Google search. Such a search would be "plasma television affiliate" or "dating sites affiliate". You get the idea. Once on their sites, you will have to sign a registration form and the seller will provide you with all the banners, salesletter and marketing material you need.
Most affiliate programs require that you have a Paypal® account.
When signing-up to become an affiliate seller for a certain company or product, take the time to check these:
Carefully read their terms of service, making sure when and how you will get paid.
Make sure this web site has a good reputation and has been around for a while.
 Make sure they offer good quality products and customer service.
One good way to test that is to buy one item from the company and see what kind of service and quality product you get.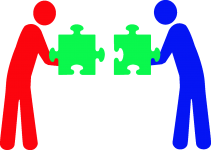 The other ways to find affiliate products is to register with sites that specialize in that field:
There are thousands of affiliate sites out there.
The most popular ones are:
– Clickbank. This interface allows you to see the most popular products and the ones making affiliates the most money. They have recently added memberships and   recurrent billings in their products.
–Commission Junction. You have to know though that your affiliate links become inactive if you have not made a sale within six months. Which means all the links on your   site(s) are invalid and they close your account.
For internet marketing products (some are not good though, please make your research): JV ZOO
and WarriorPlus
(unfortunately here again the products are of very low value promising hordes of hungry buyers, flood of instant free traffic at the push of a button, in less than 60 seconds- you get the drift). Most products are black hat and will not produce any results and can get you penalized by Google® and Facebook®.
–Linkshare which is also Rakuten offering real cash backs to consumers every day when they buy from Expedia, Ebay etc. I like that company very much as they have sent me numerous checks just for buying at places I already buy from.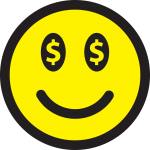 Amazon affiliate central has a good program but the commissions are low. Very popular YouTubers are making good money by only promoting big ticket items on their descriptions (for now You Tube allows it) 
Other sites that have affiliate programs are:  eBay, Walmart and so many more.
It has been said many times that you should nto waste your time and energy promoting low price products as they are not worth it.
High ticket items are recommended to make a decent living working from home. Such products is the GrooveDigital platform which offers everything from email marketing, webinar, online course hosting, funnel builder, shopping cart etc, etc for a very low price. They have a commission of 40% for their affiliates who are also their customers which I am. In fact, the commissions I made from GrooveFunnels made the service completely free for me for life! Now, that's what I call a good affiliate program.
A word of caution here: There are out there programs with cool names and promising generous income that are nothing more than MLM (multi-level marketing or "pyramid" schemes). Stay away from any affiliate program that asks you to put money up front. The only ones getting rich are the ones on top of the pyramid. Furthermore, such "businesses" are illegal in many countries.
Many people have made a fortune by just promoting other people's products on their web sites. You can too. Carefully choosing what program you promote is essential. You can always change who you are promoting if a certain product does not sell very well, as long as there was not a clause in their terms of use that legally bounded you to them.
Some people might be happy and earn a great living on the internet promoting other company's products. You might be interested in creating and promoting your own products. This will be covered in the next sections.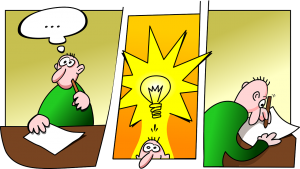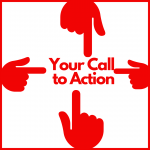 HERE IS YOUR CALL TO ACTION
1) Open an affiliate account to as many program as you want to and then spend time browsing through their website looking for products that you could promote honestly.
2) Do a Google search by typing: affiliate and then whatever your niche is and see what comes out.
3) Sign-up for your FREE GrooveSell account and get free limited access to GroovePages and start building pages and funnels and browse the products that will be added regularly in Groovesell that you can promote as an affiliate         
Yes these are my affiliate links and yes I would make a commission if you upgrade to their paying section of GrooveDigital  
(like the disclaimer says at the bottom of every page). That is a good example of affiliate marketing!

See you on the next square!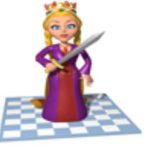 Nathalie