11 basis to blog for digital marketing
Basis #1 to blog for digital marketing: ease of set-up.
Blogs are very easy to set-up. Just log-in to your c-panel (via your hosting service) and click on the WordPress logo. You will be guided through the simple 2 minutes installation process.
Basis #2 for blogging for online business: you can do it alone.
If you can write a Word document or an email, you can blog. You just click on Post- add new- in your WordPress dashboard and start writing.
Basis #3 to leverage blogs for your digital marketing: a blog does well in S.E.O. 
Blogs are well rated for Search Engine Optimization as they are made of fresh relevant content and are often visited by the search engines.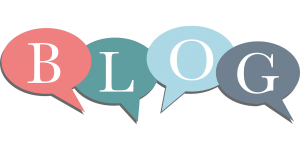 Basis #4 for using blogs for digital marketing: interactions through comments.
By posting comments, visitors to a blog are engaging and creating content. Unfortunately, a huge part of comments are spam and need to be deleted.
Basis #5 for using blogs to make money online: you can monetize your blog in many ways.
A blog owner can monetize it either by selling his own products, ads, or being an affiliate for products relevant to his blog.
A reasonable amount of ads should be chosen to keep the blog visitor's experience enjoyable.
Basis#6 to blogging for digital marketing: the content is yours.
even though social media are great for exposure, they keep ownership fo what is posted on their sites and decide the rules of use of their site. Furthermore, they can decide to close your account and shut delete all your content. There has been some digital marketers who went from earning over 10 thousand dollars per month online to 0 because their source of income got shut down. This would not have happened with a blog they own.
Basis#7 to use your blog to make money online: the owner of the blog controls everything.
When digital marketers get banned from Youtube, they lose all their videos. This would not happen on a blog where the owner does not have to follow sometimes unclear rules and is at risk to see his account deleted for obscure reasons.
Someone wise said:" Do not build your house on rented land." 
This is true for online marketing content creation.
Basis #8 for using your blog for your internet business: updating your content is easy.
You can update your content very fast with a blog and do not need to wait after a webmaster to upload your thoughts. The fact that you can update your content rapidly gives you the advantage of being able to post if there is something on the news that is relevant to your niche.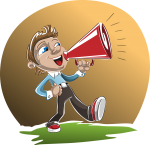 Basis #9 for using your blog for digital marketing: blogs are very popular.
There are over 600 million blogs and over 30% of all websites are WordPress. With the many websites, it is easy to find someone who can help you if you run into trouble with your website design.
Basis #10 for blogging for an online business: you can easily duplicate your blog and website. 
WordPress has a duplicating function that works at the click of a button. You can therefore copy your website and rebrand it. you can also easily duplicate your blog and website and modify it to sell to a person who admired your website.
Basis #11 for using a blog for online digital marketing: you can get help easily.
Over one-third of all websites on the web are WordPress® so there are many programmers who can help you if you are stuck on a task. Fiverr offers many skilled persons in WordPress and blog design and programming for a very reasonable price. Do not forget to ask your provider to show you how he solved the problem so next time you can do it yourself.
Click on the banner below to get to Fiverr® if you need assistance with your blog. Do not forget to check their ratings and discuss your project before hiring anyone.
If you would rather use a done for you funnel system, GrooveFunnels is what you need.