Udemy explained
Udemy is an online learning and teaching marketplace. Our mission is to democratize education by providing the world with high quality courses at the best prices. Udemy has recently reached more than 20 million registered students. The platform was launched in March 2010 by Eren Bali and Oktay Caglar, and is based in Silicon Valley, California. Investors include NEA, Bessemer Venture Partners, Insight Venture Partners, Mousse Partners and the First Round Capital.
As a digital marketer, you can benefit two ways from Udemy. You can take courses that will accelerate your learning on a given subject. Yes, most of this info is available for free but taking a course will save you time as you get all the info in one place and you only get the info that you need.
The second way you can benefit from Udemy is by offering your courses on their platform. Udemy does take a huge chunk of your revenue but you get great exposure. Furthermore, you can offer a small free course and do lead capture or redirect your viewers to an offer that you have either selling your own product or as an affiliate. At the time of writing, the only requirement to be able to offer your course for free is if it has less than 2 hours of videos.
Udemy offers a unique way to learn and achieve your goals by bringing the best instructors in the world to you. More than 45,000 courses taught by experts, ready to teach you their skills. Thousands of 5-star reviews show students love Udemy courses.
udemy is an online learning and teaching marketplace. Udemy helps anyone learn and teach online, with video lectures, interactive learning materials and discussion forums.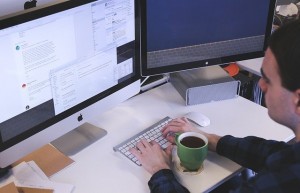 Udemy is an online learning marketplace, operating in 190 countries. It serves as a marketplace where instructors can create courses and students can purchase them. The Udemy income model is similar to the one of a CPA network. Udemy keeps 30 percent of the course price as a fee, while 70 percent goes to the instructor.
Udemy  is an online marketplace for learning and teaching online where students are mastering new skills and achieving their goals by learning from an extensive library of expert-taught courses.
Udemy is an online learning and teaching marketplace with over 45,000 courses and 20 million students. It is an interesting destination for online teachers to earn money and develop their side business.
In short, Udemy is a global marketplace for learning and teaching online where more than 20 million students are taking courses in everything from programming to yoga, and hundreds of thousands of instructors are teaching their courses online. It's pretty simple: on Udemy, you can learn anything.
Go and browse around Udemy now!