Ready For The Big Leagues
Mentorship and other advanced programs

Congratulations!

You now have one or more web sites, you are driving traffic to it, your sales are increasing and you now understand TheBigInternetMarketingGame. You may feel like you want to go around the board a second time and retake the steps and build some more sites to grow your virtual real estate (this term was coined by John Reese). It would be even better to grow the site you already built and improve it, post regular fresh content.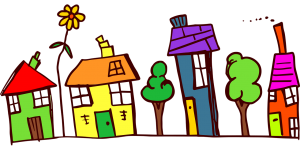 On the other hand, this site is just designed for beginners or Newbies in internet marketing and maybe you are ready to move on to the big leagues.
Consider investing in a all-in-one platform offering a funnel builder, a shopping cart, webinar hosting, email service and much more at GrooveFunnels.
If you want to test the platform first, they have a free basic membership (not a trial) where you can create your first free funnel. 
If you feel you are ready to "invest" more in your internet marketing education, please beware of people who want to get your hard-earned money in exchange of the promise of making you rich, beautiful and famous!
First, a word about internet marketing mentoring programs: I have opted-out of three of them so I should know.
There are many so-called internet marketing mentoring programs out there, some great, some lousy.
When considering joining a mentoring program there are many things you should look into:
1) Do you have the money to invest in such a program? (remember the first internet marketing rule is to never gamble your family money).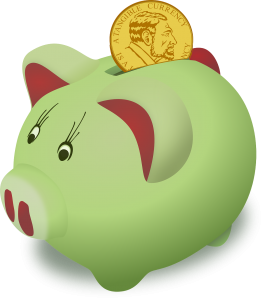 2) Is the program valuable to you and are you at that level of internet marketing? Hence, you will waste tremendous amount of money and time if you sign-up for a program that is well above your head. A good rule of thumb is to join a program that is a little ahead of your current marketing skills. Consider your internet business like learning a second language. If you are a beginner in Spanish and you sign-up for a class where everyone speaks and understands Spanish fluently, you will feel overwhelmed and get nowhere. On the other hand, if you are good at speaking Spanish and sign-up for a beginner's class, you might look good but will not progress.
3) Carefully read the terms of service before signing-up (just like before getting married). Many programs make their money with the fact that people are stuck paying and not getting much knowledge. Make sure you can opt-out if you are not getting valuable information and progressing.
4) Always re-evaluate if this mentoring program is worth your money and time. Often, sit down for an hour or so and see if this program has showed you new knowledge and if the new knowledge changed anything in your business.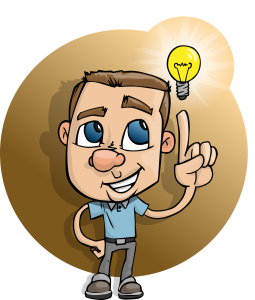 5) Before signing-up, ask if you will deal with the "top cheese" or just people trained by this person. Many mentoring programs are using a successful internet marketer's image to lure you into signing-up but you never get to hear or speak with the so-called Guru.
One of the programs I opted-out of provided me with a "mentor" who did not even have a web site! (to name just a few of the problems he had-the guy was down talking all the time, telling me I should set small goals and be realistic and slow down, etc, etc, etc.) On the other hand, if you have access to a successful internet marketer that can be priceless.
Some of the successful internet marketers who have solid programs and are involved in answering your questions and making you progress are:
Robby Blanchard with Commission Hero. The Clickbank number one affiliate teaches you how to make money with Clickbank and ads.
John Thornhill has one of the best mentorship offer where he will promote your products to his list. John is still answering all the questions and is devoted to your success. 
Angie Norris with GrooveStars. Angie made huge commissions with GrooveFunnels and she is sharing how to copy her step-by-step. She is also providing templates and everything you need to be a successful affiliate marketer.
John Cristani with  Super Affiliate System offers another program teaching affiliate marketing and Facebook ads. There are some mixed reviews of his program online but you can make your own opinion by watching his webinar (which is again too long!).
Many people swear by Tai Lopez and I have watched many of his recordings and he is a great teacher. Not everyone will like his style.
If you have limited money, Miles Beckler has a fantastic YouTube channel where he shares so many free tips. Although his teaching is great, you might not come out of listening to him for hours with a clear step-by-step plan. He teaches organic traffic and genuinely cares about people.                                                           
Notice that all those digital marketers are making money online selling their products showing how to make money online.
Their course is actually their best way to make their money online not the method they are teaching. Hmm!
If there are names you don't see here, either two things: I do not know personally who you are considering or I do not recommend them…
You have to know that most if not all of these programs pressure you into buying. They present fake scarcity like timers or "they can only offer this to 10 people" and then have replays for months or years saying the same thing.
Whatever you do, never ever give in the pressure of buying a digital marketing course with credit cards or PayPal credit if you do not have the means to do so!

Often, sit back and see what the program is offering you. Some programs are basically costly memberships where you are parachuted into a site with no directions and a lousy unsupervised forum (with lots of misleading posts). Do an internet search to see if such information is available to you more clearly and at a better price (often free).
The ugly truth is that there are so much scams out there for digital marketing promising you the sun and the moon.
On the other hand, there are very select private mentoring groups and mastermind groups that are worth every dollar invested. If you have a chance, starting a mastermind group or joining one might be the best investment you will ever make. Most groups are free and you have to bring knowledge to the table. Again, belonging to a group that is more advanced than you are has the potential of bringing your internet marketing business to top levels.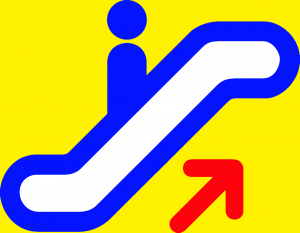 You will be offered or see internet marketing seminars that are high-priced and you may feel like signing-up. Before you do, consider if the marketing strategies are in line with your business model, if you have the time to implement the strategies and if you can afford it. I have got more out of smaller size workshops than big seminars. Beware of seminars where you need to invest more money to get the info.
At one point, you might be ready for the big leagues by teaching internet marketing to beginners. If you are considering teaching to others, you have to ask yourself if you are ready to do so. Too often, I meet people at internet marketing seminars who say they want to teach beginners or Newbies but do not have a website and do not possess the basic knowledge on internet marketing. How would you trust a teacher who has not mastered the knowledge?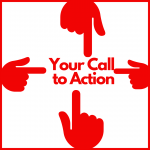 HERE IS YOUR CALL TO ACTION
1) Sit down and consider where your internet marketing business is now. Check out the programs above.
2) Determine where you want to go next. Do you need to build more web sites? Do you need to change, improve or grow your existing web sites? Do you need new knowledge?     By now, you realize that there is no get rich quick, at the push of a button. Hard and consistent work is what will make you win the race and then your online business will gain momentum.
3) Do you want to only do affiliate marketing? Which products do you want to promote? Do you need to create bridge pages between your ad and the affiliate offer? Consider opening your FREE account at GROOVEFUNNELS and creating those bridge pages or your own funnels.
3) If you have not done so in a long time, take a couple of days away from your computer and step back. You might be able to get a better picture of your current situation and what you want to accomplish next.
4) Congratulate and reward yourself for the job done so far.
5) Draw a mind map of what you want to accomplish in the next one, two or three months.
6) You may decide to go around The Big Internet Marketing Game board another time and build another website. You will be amazed to see how fast the process is going to happen this time.
See you on the next square! OUPS! Actually, you have gone all around the board once. Do you need to go around one more time?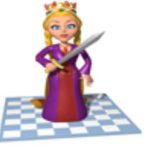 Nathalie