Internet Marketing: Mike Filsaime is wrong
Internet marketing customer service : Mike Filsaime is wrong!
First, let me make it absolutely clear that I totally respect Mike Filsaime and I think he is a great Internet Marketer. Maybe I just wanted to get your attention with my headline or maybe I just want to share with you my personal experience. You be the judge of this.
My simple point today is that often I have attended conferences given by Mike Filsaime and he holds the strong conviction of recommending that you do not disclose your email address to any of your customers and that you use a helpdesk system for your customer support. I have been in Internet Marketing for a just a short time, and started making money right away, because I did not follow this advice!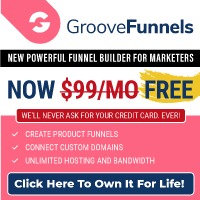 Mike Filsaime's advice to not place your email address anywhere on your web site and the need for a help desk to do all the customer support may be more appropriate for someone who is pushing clients away with a ten feet pole. On the other hand, if you are just starting in the Internet Marketing business and your customers are being sent to a complicated help desk for their smallest question, I believe you are shooting yourself in the foot.
I receive many emails from potential customers asking me about my self-hypnosis products and wondering if they could help them in any way (which of course they can). It takes me less than a minute to send them a friendly response letter and to my complete amazement, often, I have an order of over $150 for MP3s in my mailbox the next
morning. One can easily do the math and realize that being paid $150 for one minute's work (MP3s require no shipping, no handling, no nothing) is definitely worth the effort.
This illustrates that the #1 need of all human beings is still to be acknowledged, listened to and understood.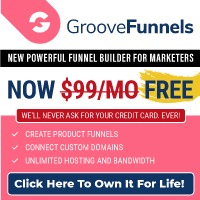 Furthermore, too often I myself have had to deal with lousy customer service at an anonymous help desk that left me with a bitter aftertaste and often made me unsubscribe altogether from the person's services.
Allow me to share with you an anecdote that boldly illustrates my comment: I was vacationing in Florida (I am originally from Canada) and I was trying to hook-up an internet connection with AOL. I got stuck into a loop where the software was telling me I already had an account but when I tried to log into that account it didn't work
(ring any bells?).
Anyway, I called their customer service and had the joy of waiting on hold for over half an hour (and it was way past midnight). When finally a customer representative person from India took the call, she basically told me in terrible English that the only way to verify my login details was to take a plane and go back to Canada and call
her from there!
When answering any request from your customers, there is nothing better than providing prompt, quality and caring customer service.
I have just received an email from a woman telling me that she had purchased my self-hypnosis recording to lose weight and that she did not see any difference in her weight. On the other hand, she was reporting that her husband who listened to the "Achieving financial success" recording was doing great! My immediate response was to send
her a FREE link to download another MP3 that would have her enjoying exercising!
This alone can show you the power of a professional and caring costumer service. I know I have happy and returning costumers and this small effort costs me absolutely nothing.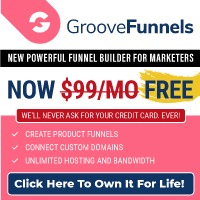 In conclusion, my brief experiences tell me that until you are a big Internet marketer, providing quality costumer service will pay you back more than you can even count.
Nathalie Fiset,M.D. is a family doctor, a certified hypnotherapist, and an internet marketer. For further information, go to www.doctornathalie.com now! To get instant access to a powerful tool that can make you a successful Internet marketer, go to www.thebiginternetmarketinhttps://thebiginternetmarketinggame.comggame.com