How to create a great online course
How to create a great online course
Online courses are very popular nowadays. With lockdown everywhere around the world, most people have more free time than ever.
Some have chosen to watch television or play video games and that is just fine. Others have decided to take online courses. Such sites as Udemy, Thinkific and so on have blossomed during the 2020 pandemic and stay at home orders.
If you were considering creating an online course to share your knowledge and make passive income, this is the best time to do so.
There are even courses showing you how to create courses.
The good news is that you do not need to buy those expensive mostly course hosting. You can create your own course in GrooveMember and link your course to your PayPal account and start profiting from your course. You can also sell the same course on such platforms as Udemy although you should check as most authors say that selling only one course on Udemy is not worth it.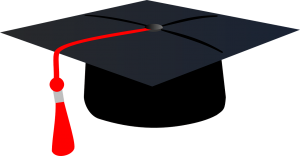 The subject of your course should be something you are passionate about and have knowledge that you want to share. You can decide to record yourself talking about your skill, demonstrating your skill (it could be by screen capture) or while narrating a PowerPoint presentation.
Do not worry about being perfect as it makes you more human (unless you babble forever and do not teach anything).
You do not need fancy equipment as a webcam, good light and decent audio will get you very far.
Consider making your videos shorter, like 10 to 15 minutes, as people are often very busy and will hesitate to embark on a 2 hour video. They will often choose a course with 12 videos of 10 minutes duration instead of a 2 hour long video even though they are basically the same. They might also consider your course with 12 lessons a great value compared to a one lesson course.
Furthermore, shortening your videos into 10 to 15 minutes videos will force you to only present relevant content thus delivering great value to your students.
Sing-up for a free membership with GrooveMember and start creating your membership and course today!