Honest review of GrooveFunnels as of November 2020
An Honest Review of GrooveFunnels as of November 2020
Maybe you are considering getting GrooveFunnels and are tempted by their lifetime offer. I am a platinum lifetime member of GrooveFunnels and do receive a good commission when people sign-up with my link.
That said, here is my review of GrooveFunnels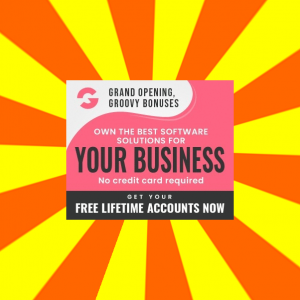 As of November 2020, here are the pros of GrooveFunnels (which is also GrooveDigital):
Many funnel templates and website templates. In the cons, I would say that it takes a little figuring out but not too bad.
A strong Facebook community where many people are experienced in web design and programming and ready to help. On the Con side, some people who say they can help, then say they will charge you big money.
The hefty and strong commission system put in place has made GrooveFunnels for me FREE and then some. In the con section, I am not happy that they decided to introduce the split commission system thus changing the conditions I signed-up under. When I vented about it on the FB group, I got my comments blocked. NOT COOL Groove!
The biggest reason I signed-up for Groove is the potential of the platform. Just by the money saved in an email service, I would get my money back in a couple of months.
The biggest CON of GrooveFunnels, for now, are all the bugs but that is part of using the software in Beta. It is also frustrating to be answered to go watch slow boring 2 hours videos that do not always answer your question. Luckily, some Groove lovers have created to the point videos of their own on Youtube.
So, overall, getting GrooveFunnels at the lifetime price is a great idea if you do not need every function right away. Getting the software at a low lifetime price is a no-brainer.