GrooveFunnels vs ClickFunnels: which is better?
GrooveFunnels vs ClickFunnels comparison
GrooveFunnels and ClickFunnels are two funnels creators but are they the same?
As you will see in the article below, you will be able to click on affiliate links for both ClickFunnels and GrooveFunnels. It shows you that they are both great products but different. GrooveFunnels still has a one-time payment for lifetime access which is a better value than the monthly fees with ClickFunnels. On the other hand, ClickFunnels is more developed and functioonal at the time of writing.
If you've been following my posts here at The Big Internet Marketing Game, then you already know that I'm a big fan of software that allows you to quickly create and test different designs for your internet marketing sales funnels. As more and more businesses start to realize the value of the internet marketing funnel, a whole host of new software and tools has emerged to help them create their own sales funnels. One of the latest is GrooveFunnels, which is a WordPress plugin that allows you to easily create sales funnels and then run split tests on those funnels to find out which designs are most effective.
In their never-ending quest for more leads, more sales, and more money, the online marketing industry has come up with many clever tools, techniques, and services that can help you reach your goals. From course creation to content creation, keyword research to list building, and email marketing to social media marketing, there's a tool for every part of the online marketing puzzle. And the best part about many of these tools is they're free!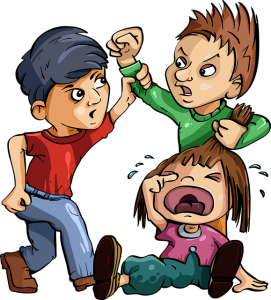 If you're carrying out a promotion with the goal to sell a product you've got to consider how you're going to attract site visitors to your landing page. There are tools that you can use to make this process easier. One of the tools is called a Funnel. It's an instrument that helps you convert more web traffic into leads, and it gathers leads through particular stages with the assistance of marketing and sales automation. Two of the biggest names in this segment of the digital marketing industry are Funnel, and ClickFunnels.
While many businesses are still figuring out how to effectively use email marketing to their advantage, others are turning to more sophisticated tools to streamline and optimize their marketing efforts. At the moment, the two most popular are ClickFunnels and GrooveFunnels. ClickFunnels started out as a software company that created the "easiest and most powerful sales, marketing and conversion platform." They knew that, for their software to be useful, it needed to be integrated with as many third-party apps as possible. This was the reasoning behind their decision to create the ClickFunnels "Actionetics" feature, which allows users to integrate dozens of different marketing applications, allowing for easy marketing automation. In contrast,
OK, we have to talk about GrooveFunnels again. We've talked about it before, but now it's time to really wrap our heads around why GrooveFunnels is so much better than ClickFunnels. We'll start by saying this: ClickFunnels is a great company, and it's likely why you're reading this blog post in the first place. But when it comes to digital marketing tools, there are certain things that GrooveFunnels does better than ClickFunnels.  We'll discuss those things and more in this post!
The simple truth is that they're not always better.  There are some reasons that GrooveFunnels is better than ClickFunnels, but there are also reasons that ClickFunnels is better than GrooveFunnels.  In fact, unless you match the ClickFunnels features you need with the GrooveFunnels features you need, one or the other is likely to be a better option for you.  That's why it's important that you know what the ClickFunnels features are, so you can make a more informed decision.