Internet Marketing Game: GO!
Making Money Online: GO!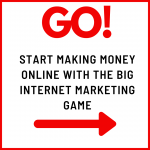 Congratulations! You are now ready to start making money online and get a crack at earning passive income from your internet business. On this site you will find simple tools and information that will allow you to easily and rapidly start building your presence online.
But, here is the depressing part, there are over 1.7 billion websites right now competing against yours. So, forget the saying "built it and they will come", building the website will be the easy part. Getting your star noticed out of the milky way will be the challenge! But we will cover that too.
This web site is intended for people who are starting in the internet marketing business. If you are an advanced marketer, there are plenty of forums where you can go and debate the latest theories on the internet (yawn!).
I intend to provide you with the only tools that I use to make money on the internet. Forget all the costly thousand dollar courses that get you nowhere. Here you will find a step-by-step, easy-to-follow way of getting your website up and running and start receiving honest and well-deserved money.
Most of the tools I suggest are either FREE or very low cost. What can I say, I am on a budget! 😜
(by the way to get free emojis like the cute one above, if you are on Windows, you just click the Windows symbol key and the coma key at the same time and voilà!- for the other providers go to https://getemoji.com/ for instructions)
Feel free to go around the web site and not follow any specific order as everyone is not at the same level and do not have the same needs.
At the same time, if you are brand new to internet marketing and doing business online, it would make sense to follow the board on the landing page. 
Not long ago, I was beginning in the internet marketing business and I wished I had found a site that offers all that is going to be offered on "TheBigInternetMarketingGame.com" site.
I do not plan on talking down any internet marketing products as the internet marketing group is a rather small family. You already know by now that there are a lot of scams on the internet and I know too as I have wasted many of my hard earned dollars in useless products. In retrospect, I now realize that the only good thing about these products was the Salesletter.
Why a board game, Nathalie?
When I was young and even since I became a mother, playing board games never really interested me. After all, once the game is over, you just fold the board and move along.
With the internet marketing game, you get a real chance of playing and winning for real money. I love the internet because it allowed me to make money and help people from the first week I got online…and that is my kind of game!
The other beautiful thing about the internet is that you have the ability to reach so many people at once. Its power also resides in the fact that once you set your product or your information, it is available day and night to everyone.
I do medical missions in third world countries and I can attend sometimes over 100 people in one day. It can be hard to repeat the same thing 100 times and give your 100%. With internet marketing, you set it once, adjust it and people get to benefit from it over and over. Everybody wins!
I honestly want you to avoid all those mistakes and time wasting that I made. My aim is to give you as much valuable information and tools as I can to get your internet marketing business up and running.
I only ask one thing of you:YOU HAVE TO COMMIT TO GOING AROUND THE BOARD AT LEAST ONCE AND IMPLEMENT WHAT YOU LEARN. YOU WILL BE TEMPTED TO JUMP INTO SHINNIER PRODUCTS PROMISING YOU THE WORLD BUT MOST BEGINNERS FAIL BECAUSE THEY DO NOT COMMIT TO ANYTHING.
You can download an image of The Big Internet Marketing Game board  here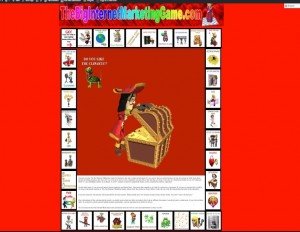 and post it in front of you.
This website, like all my other products, will be a work in progress. Please feel free to send me details of what you need or want to hear about and I will add it to the site.
Why 3D cliparts all over Nathalie?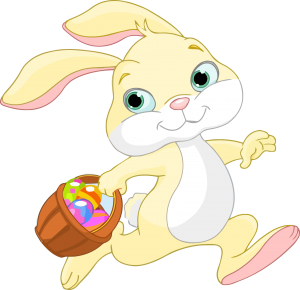 Although I have heard over and over at internet marketing conferences and webinars that you should treat your internet marketing venture as a business, I honestly feel you should have fun doing it as life is only as much fun as you make it!
We are at the dawn of exciting times and the internet is definitely here to stay and is expected to grow exponentially in the near future. If you are interested in making money and building assets that have the potential to bring you money for years to come then you need to be on the web.
My commitment is to help YOU make money and succeed online and start living the life you dream of.
The beauty of internet marketing is that you can work from anywhere around the world and/or in your pajamas.
Every page will end in a specific call to action for you. By taking action, you will be able to follow through and get your internet business going.
Yes this website is filled with my affiliate links and here is my disclaimer that I might make money if you click on the links but that is the business model of this site.
I promise you though that I will not pressure you with fake scarcity (I stopped counting how many times I have accessed an internet offer that was supposed to be "taken down"- yeah right). I will also spare you the insanely inflated value of stuff. You deserve the truth.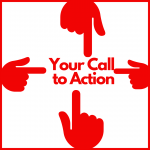 Here is your call to action:
If you have not done so, sign-up here to our  38 parts course that will help you stay on track.
Take a moment to really decide if you are determined to commit yourself to building your online presence. That means cutting down on television time (not a big loss) and all other distractions and not jumping from one product to the next. Stay here! 😁
If you can, find a "buddy" that can play the game with you. We learn so much faster and keep motivated longer when we are kept accountable to another person. You can always send me through the Contact Us form the links to what you have created. I might not have the time to answer all messages but I will certainly look at what you have done.
Make sure you have a good computer and a good internet connection as you need to have access online to accomplish so many tasks.
STAY FOCUSED. If you decide to play The Big Internet Marketing Game, see it through. Most people fail online because they give up before ever getting results
P.s. About step#1, this means not allowing yourself to be tempted by Facebook or checking your emails. After all, when they asked Bill Gates and Warren Buffet (separately) what is the number one key to success they both answered FOCUS!
I have rebuilt this website using the website Wayback Machine (also called the http://web.archive.org/ ) which displays old websites as I had lost my files in some computer/servers crashes. This site was originally online from 2008 to 2012. Most links were dead as many people have come and gone. You will not be one of them. During the gap that it was not online, I still had other websites that provided me with some income. The hard part is the setting-up but you have to do some maintenance and updates.
The good news is that it gets easier as you learn the curves. The other good news is that I always go for the simplest (and often cheapest) way to do things. getting your website up will not cost you 5000$ like you sometimes see. So, are you ready? Let's GO!
Well, congratulations. You get to advance to the next square!