Affiliate marketing: the top 11 dirty secrets that you are not told
Affiliate marketing: top 11 dirty secrets that you are not told
1. Affiliate Marketing Secret #1: Only 5% of affiliates make all the commission money.
There are only a few digital marketers making a good living with affiliate marketing. Just like in life, the rule saying that 5% of all the affiliate marketers make 95% of the commissions. The other 95% are unfortunately people who give a shot at making money online and buy products teaching them (but not really) how to make money online.
2. Affiliate Marketing Secret #2: Most high rolling affiliates worked for years to be the overnight success they claim to be.
Those affiliate marketers saying they made a huge amount of money in a very short amount of time (like 200K in 24 hours) are lying. Yes, they did make that money in that amount of time but what they do not tell you is the years and investments it took them to build their business so now they can make fast money now.
3. Affiliate Marketing Secret #3: Most internet marketers are selling how to make money as an affiliate programs.
Most affiliate marketers are making their money selling programs teaching how to be an affiliate marketer!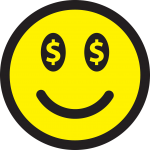 4. Affiliate Marketing Secret #4: Most products offered on affiliate sites are worthless.
Most products you can promote as an affiliate are worthless and you should not try to sell them to your customers. Some digital marketers are pumping products at an alarming speed. Many of their products are worthless and they make an easy boost in their revenues and do not give any customer support as they not their products do not work. They are often using the same sales letter and sometimes even forget to change the name of the product!
5. Affiliate Marketing Secret #5: You could get in trouble for selling some products as an affiliate
As an affiliate, you have to disclaim that you get a commission and all the legal stuff. Furthermore, you can get in trouble for selling products as an affiliate marketer that are infringing copyrights, violating terms of services of internet sites, etc. Always research the product you plan on promoting and do not rely on the first search result page as they are 99% of the time from affiliates so always positive "reviews". Also, if the sales letter is making enormous claims, you are putting your reputation on the line as an affiliate.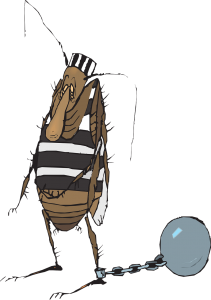 6. Affiliate Marketing Secret #6: It is very hard to make a living as an affiliate

 
Even though you hear about "the laptop life" and buying your dream car, dream house, and dream dog, it is very hard to make a living as an affiliate. To succeed in affiliate marketing, you have to build your online presence, nurture it, and choose the right products to promote.
7. Affiliate Marketing Secret #7: Most internet marketers living the big life suffer fluctuating revenues and high insecurities
Some rare digital marketers like Russell Brunson admit that they faced bankruptcy more than once as an online businessman. Most marketers will not tell you the truth as  they want you to jump on board and promote their products (almost blindly)
8. Affiliate Marketing Secret #8: You must promote big-ticket items if you want to make a decent living as an affiliate
Let's face it, you would need to spend so much energy to promote a 7$ product and make enough commission to make it worthwhile. Now imagine promoting a product that is over one thousand dollars and getting a 40% sale commision! This is the reason, I like so much GrooveDigital as an affiliate. I, of course, use and love the product and think this is one of the best digital products available (besides all the free products I mention on this site).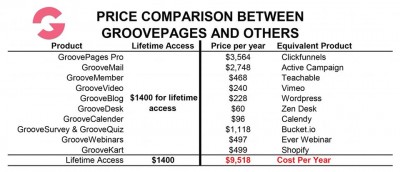 9. Affiliate Marketing Secret #9: The Money is in the List!
Most successful affiliates make their huge commission by sending mailings to their lists promoting a product(usually offering a big commission). Their list is composed of people who know, like, and trust them. In that context, when a very successful and trusted marketer recommends a product, members of his list are likely to buy it.
10. Affiliate Marketing Secret #10: Sometimes, the commission is negotiable
When a very successful digital marketer accepts to promote a product, he can negotiate to get a bigger commission than what is offered to the rest of the affiliates. This is usually done secretly and a well-guarded affiliate dirty little secret. It does make sense though that an online marketer would want to reward the person who will bring him 6 figures revenues.
11. Affiliate Marketing Secret #11: The Affiliate part of your business is the easy part
When you promote products as an affiliate, that is the easy part. What you don't see is that you have to build your credibility, your list, your blog, your social media presence repeatedly for years before you can be a successful affiliate marketer who gets "flood of money" in your account "at the push of a button".
12. Bonus Affiliate Marketing Secrets #12: Most marketers who say "your success is their number one goal" are lying.
Their number goal is to make money. Yes, some rare digital marketers are concerned about your success but they are not running a charity and it shows.
Again, my favorite product to promote as an affiliate is GrooveFunnels